Valerien Ismael admits his Barnsley side were 'really, really poor' in a 1-0 derby win over Rotherham United at Oakwell.
After taking the lead in the second minute through Carlton Morris' controversial goal, the Reds were second best and their relegation-battling visitors missed a series of chances.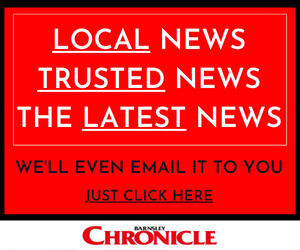 Ismael said: "It was a really, really poor performance. We got the three points which is the most important thing. But big congratulations to Rotherham, they deserve more than to lose.
"Maybe we scored too early and woke Rotherham up. We were always too late, our decision making was too slow and we didn't have enough. But, in two weeks, no one will speak about the performance - just the three points.
"When you are in a season when everything goes in the right direction, you win such a game. When it goes in the wrong direction, you lose such a game.
"I see the big picture. What the boys have done with 77 points is just amazing."
Barnsley are now nine points clear of seventh-placed Reading so, if the Royals drop any more points starting from Sunday's lunchtime home game with Swansea City, the Reds will be guaranteed a place in the play-offs.
Ismael said: "We are so near, we are almost and we are close, but we are not over the line. We can wait for tomorrow and we will see. I told the guys they did their job to win the game and make a massive gap. Now we see if it is enough or we have to do more. I don't know if I will watch the Reading game, I need to switch off, but I will follow the result."
Rotherham thought Barnsley's goal should have been ruled out for a foul by Morris on goalkeeper Viktor Johansson. Ismael said he did not see the incident while Morris said: "The ball is there to be challenged for. I felt I won the ball and you know what referees are like with goalkeepers these days. Sometimes they get a bit of protection. Half of me thought he might blow the whistle but he didn't.
"We have had goals ruled out for fouls on the goalkeeper but usually things balance themselves out in life."
Rotherham manager Paul Warne said Johansson may have suffered a broken eye socket. Warne added: "Everybody had the same opinion as me but the only one that counts is the ref's. I don't want to go crazy but I have had a player sent off for less than that recently.
"I am not saying there is any maliciousness from the player at all. He said to me that he thought the ref was going to blow straight away. I can't hang my hat on it because we had 94 more minutes to get back in the game but we missed our chances."
Warne also said Michael Sollbauer should have been sent off for a trip on Chiedoze Ogbene in the box early in the second half. The winger did not go down and was denied one-on-one by Brad Collins who made a series of excellent saves for Barnsley. Ismael said: "He was man of the match, definitely. He saved the game for us. It tells you about the game if Brad is man of the match. He was the one who played on his level today and it was enough."
Ismael took Callum Styles off at half-time for Jordan Williams which was a tactical decision. The head coach said: "I could change all the players at half-time. The performance was not there. Jordan Williams made it much better with more energy but I don't want to blame Stylesy. It was all the players."