Cauley Woodrow admits Barnsley were 'fully lost' the last time they visited Preston North End but will be proud to return tomorrow with a place in the Championship play-offs secured.
The Reds were beaten 5-1 at Deepdale in October last season, which was during an 18-game winless run and prompted the sacking of Daniel Stendel.
Woodrow, who played the full 90 minutes that day, helped them survive on the last day and now reach the play-offs.
He told the Chronicle: "I don't even want to think about that game. It was awful. We were lost at that point as a group of players – fully lost. We were in a very bad place. But, to be where we are now, is just amazing and credit to everyone involved. For a club to have a turnaround like that is something that is not seen very often in football.
"It will be nice to go back there now as a team that's doing really well, full of confidence and fighting for promotion.
"We want to play well and beat them."
The Reds' place in the Championship play-offs was confirmed on Sunday when Reading drew with Swansea City, a day after Barnsley beat Rotherham United.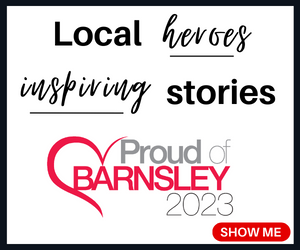 Woodrow said: "I was on my settee with my girlfriend. In the first half I didn't think Swansea would do it but I'm delighted they eventually did.
"We have group chats and there were messages saying 'well done' but we all said not to get over-excited because we haven't done anything yet.
"Apparently when the gaffer came in we were 500-1 to go up so it shows how much people didn't expect it. It's been fantastic and we've deserved it.
"To have an opportunity to fight for the Premier League is the greatest achievement for any Championship footballer. It's been a season that I will look back on a lot in the future.
"The manager obviously needs massive credit for what he's instilled in us as players. There are lot of people behind the scenes who you don't see, like the analysis people who set us up for games and the medical staff who look after us afterwards. And obviously us as players who have got the results. It's been a massive collective effort."
It is possible, although not yet confirmed, that fans will return for the play-off semi-finals.
Woodrow said: "It would be great to have fans back in the stadium.
"They have missed a massive chunk of football, we know how passionate they are about our club. It would be nice to see them back cheering us on.
"We would love to have them back as much as they want to be here."
Woodrow believes Barnsley will thrive on the pressure of the play-offs.
"We have had pressure all season.
"At the start of the season we were dealing with a relegation thought.
"Recently we have had pressure every week knowing we needed to win to stay in with a chance of the top six.
"We embrace and enjoy the pressure. We're not scared."
Woodrow is Barnsley's top-scorer with 13 goals in all competitions, 11 of which have been in the Championship with six from the penalty spot. But he has netted two in his last 19 appearances, with February signing Daryl Dike close behind him with nine league goals.
"My game has changed a lot, from where I was in League One to now.
"I play on the left or the right now whereas before I was the pure goal-scorer. I have a lot of different jobs to do now but I have embraced that and loved it. Dike is doing well and if he gets more than 13 than I will be delighted because that means we will doing well as a team.
"It's not about individuals now.
"It's about the collective group."