RADIO presenter Stephanie Hirst says she's 'pressed pause' on her BBC journey after hosting her final Radio Leeds show last week.
She joined the station in 2018 to host mid-morning shows, but towards the end of her tenure was presenting the 2pm while 6pm drive-time slot - last Friday was her final show after three years in the role.
She told the Chronicle: "I'm going to take a few months off from hosting a daily show, I lost my dad last year and two friends to cancer recently so it's time to press the pause button on this journey.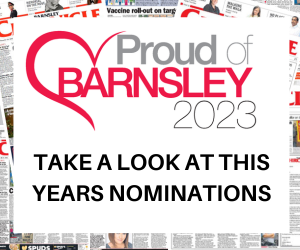 "I'm a really ambitious person and I've got some really exciting stuff to do, but there's nothing that's been signed yet.
"I'm hungry to do some more things - anything is achievable in life.
"I've always said that ambition is the path to success and persistence is the vehicle you arrive in."
She described working at the BBC as a dream come true and thanked the broadcaster for helping her grow.
"Thank you to the BBC for allowing me to live out a childhood dream of working for the corporation," she added.
"I've worked alongside some of the most talented and wonderful people, who have helped me grow as a broadcaster.
"For that I will be eternally grateful."
A BBC spokesperson added: "We're really grateful for all Steph has done at the station.
"She's been a valued member of our team and we wish her well for the future."
Stephanie is back on the airwaves tonight and tomorrow as she hosts her 90s and 00s Belters DJ set on Hallam FM from 9-11pm