MULTI-MILLION pound renovations to Barnsley's historic Civic are still on track despite the departure of the chief executive who was at the project's helm.
In nearly nine years with the non-profit arts and culture hub, Helen Ball has overseen huge changes that have seen visitor numbers rejuvenated and a £7.2m restoration project kickstarted.
Helen has spearheaded that scheme, officially announced in January last year, but said it's been left in good hands with 'a lot of the groundwork' already put in.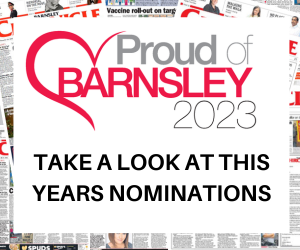 "I'll be sad to let it go, but it's in a place where it can be picked up by my successor," said the 39-year-old.
"Like a lot of projects in buildings such as this, parts are Grade II-listed meaning it's a process we've got to take care over.
"When I leave, we'll be at RIBA work stage three which will mean applying for planning permission.
"It's still on track and still the same scheme, although I can't say it will definitely look like the initial concepts.
"With the wider town centre scheme coming on and developing, it's important our building does the same.
"I hope I can see it happen soon."
It's been a difficult year for the Civic, with activities put on hold last March leading to losses costing upwards of £300,000.
The gallery and events space - reopened in 2009 but with a third of the building unfinished - was able to secure £57,362 from the government's culture recovery fund in order to keep running.
Major partners, including Barnsley Music Service and Cross the Sky theatre group for adults with disabilities, are being reintroduced to in-person format after moving online during lockdown, as are a variety of shows.
And the creep back to normality has meant the vast building's refurbishment - which also includes a £1.6m facelift as part of Historic England's 'Heritage Action Zone' work on Eldon Street - can resume.
Three unused lower floors - totalling 22,000sq ft of space - are due to be developed, with private apartments, a new 150-seat theatre and the removal of the balcony facing onto Mandela Gardens all key features.
"I'm proud of what we have done and I've loved working here," said Helen.
"I was offered the opportunity to go for a new role, and with the Civic in a bit of a transition as well - like everybody in this period, we've not been able to operate as we normally would - it seemed right to me.
"We're about to start the next stage of our development, which means the new person can have a fresh start in a way.
"I think organisations like ours have got to have a change every so often.
"I'm proud we've come from where we were - when I joined, we had quite low audience figures and the building wasn't used as often as it is now by community groups.
"I'd like to thank the public for their support through what's been a really hard period.
"I'm still living locally and I look forward to coming back as an audience member."
Helen, who lives in Penistone, will become director of development with Leeds Community Foundation after she leaves in June.
Initially training to be an actor, she joined Barnsley Council in 2004 and would take on a number of roles including head of culture before making the switch to the Civic.
Her duties have been tangentially related to acting, with meeting Sir Ian McKellen - who fundraised for the Civic in 2019 - and working with young actors in education personal highlights.
"I think it's one of those things you think about doing as a youngster and it's actually very different, of course," she said about her acting aspirations.
"I wanted to settle down and not live out of a backpack. I'm a bit of a home bird."