FOUR-MONTH waits for Universal Credit payments to be given to first-time claimants who have lost their jobs due to the pandemic have been branded as 'unacceptable' by a Barnsley MP.
Latest Department for Work and Pensions (DWP) figures show that in February there were 27,095 people in Barnsley claiming Universal Credit - monthly payments designed to support people who are out of work or on low incomes.
Spiralling numbers of residents in the town now rely on benefits, with claimants at their highest than at any time since the pit closures in the early 1990s.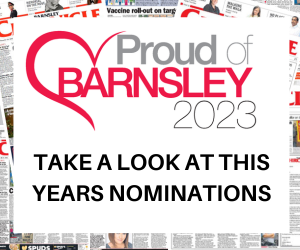 The rate rose dramatically in the last 12 months, with February of last year standing at 15,751 according to the statistics - revealing an increase of more than 72 per cent.
Stephanie Peacock, who represents Barnsley East, raised the issue in the House of Commons after a constituent - who lost his job - was waiting for more than four months for his first payment.
The 18 to 24-year-old bracket is the worst-hit with a 108 per cent increase.
Stephanie said: "The fact that any member of the public should have to wait for four months to receive their first payment is a disgrace.
"The government must realise that bills such as rent and utility costs don't stop simply because someone has lost their job."
After the town centre and Kingstone, the majority of claimants are in areas around Athersley and New Lodge (where 1,562 people claim the benefit), Thurnscoe (1,449), Darfield, Great Houghton and Little Houghton (1,338), Worsbrough (1,292) and Goldthorpe (1,245).
More than 8,000 claim Universal Credit in Stephanie's constituency, according to the DWP figures.
"Universal Credit must deliver on its promise to ensure that no-one falls behind," she added.
"I will continue to challenge the government on this issue and ensure that we have a system that works and provides for those who need it most.
"Ministers' refusal to protect this vital support for families is not only disastrous for the families that need it, it is damaging for our local economy, leaving people with less to spend in local businesses and support the local economy in its recovery.
"Families across Barnsley deserve better than the contempt they are being shown."
Welfare minister Will Quince MP said the Universal Credit system is providing 'vital support' for those in need and praised the government for coping with the influx in claims.
"In these unprecedented times Universal Credit is continuing to provide invaluable support to those who need it the most," he added.
"The system has stood up to the challenge of responding to the pandemic.
"Now as sectors reopen, the challenge is to get Britain back working again.
"The government has announced a suite of measures to support those facing the most financial disruption during the pandemic.
"This includes increasing the standard allowance in Universal Credit by £86.67 per month equivalent to £20 per week on top of the planned annual uprating.
"This means that claimants may be up to £1,040 per year better off, depending on their circumstances.
"We have also made a number of other changes such as increasing local housing allowance rates for Universal Credit and housing benefit claimants, putting an average of £600 into people's pockets."