COUNCILLORS have agreed to fund the opening of Wombwell's temporary Post Office for one extra day per week for the next six months.
Members of the South Area Council agreed to spend cash to open the 'much-needed' venue in Wombwell Library on Wednesdays.
Currently, the Post Office is only open on Monday, Tuesday and Friday, with limited hours.
Wombwell Post Office moved out of Heron Foods on the High Street into the library in January, and Post Office bosses say they are 'working to secure a permanent solution on the High Street'.
A report to the South Area Council said: "The charges to open the library are £54.38 per week, with a total cost of £1,414 for a six-month period."
Coun Robert Frost told the meeting that the Post Office is 'well-used' and that staff from the Birdwell branch - who are temporarily running the Wombwell venue - are 'happy' to open the facility on Wednesdays.
Coun Chris Lamb voiced his concerns to the meeting that the funding to open the Post Office is coming from council resources, rather than the Post Office itself.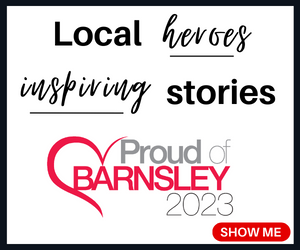 "These are very profitable organisation - I'm sure the shareholders are very happy at that," he told the meeting.
"I just wonder if the Post Office, rather than the council, could take some of the responsibility.
"When things go wrong, the council gets the blame. I don't quite think that's very fair.
"However, this has demonstrated the council's determination to make sure that this essential facility remains in Wombwell."
A Post Office spokesperson added: "We continue to actively seek a retail offer that can host a permanent Post Office in the local area as we know how much the community rely on easy access to our services."