AN investigation has been launched in a bid to find the cause of a collapsed floor which resulted in a pensioner falling almost two metres into a cellar.
On April 22, at around 11.30am, an 80-year-old man fell through the floor at the Coral betting shop on Barnsley Road, Cudworth.
He was taken to hospital but did not suffer life-threatening injuries.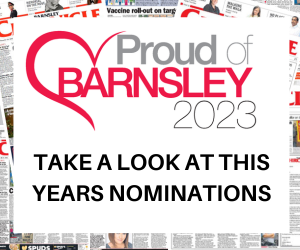 It is believed the timber beams that supported the concrete floor were weakened after a water leak.
A spokesperson for Entain, the owner of Coral, said: "We can confirm that there was a partial floor collapse at our branch in Cudworth and we have been carrying out an investigation into what led to this.
"The timber beams supporting a concrete floor at the front of the shop sheared, causing the floor slab to collapse into a hidden cellar void area 1.8 metres below.
"It appears that elevated moisture levels within the timber supporting beams may have been the main contributory factor, and we are continuing to investigate what may have caused this, with a water leak in the vicinity a possible cause.
"Our maintenance contractor, Trios, carries out annual inspections in every shop.
"Their last visit to the Cudworth branch was in May 2020 and they did not raise any concerns.
"The safety and wellbeing of our customers and colleagues is of paramount importance to us, and we are providing support to everyone involved in this incident."