THE mother of a 13-year-old girl with a rare disorder is urging people to donate to a charity that has helped their family to 'make memories' following a cancer diagnosis.
Annie Mansell, from Barnsley, has a chromosomal condition known as tetrasomy 4X which causes skeletal and heart problems.
As a result, the teenager also has learning and mobility difficulties. In late 2020 the family were rocked by the news that mum Rachel, 45, has myeloma, a blood cancer, and needed to undergo extensive treatment.
The family applied to disability charity Caudwell Children to get extra support for Annie during such a difficult time, having seen the charity's 'Get Sensory' campaign which is providing at-home support for disabled children during the Covid-19 pandemic.
Dozens of families from across South Yorkshire have applied to Caudwell Children - including nine families from Barnsley - and Annie received her pack before Christmas.
The packs include items such as a weighted cushion, space blanket, fibre optic lamps and massagers.
After seeing the positive impact of the sensory items, Rachel is calling for people to donate to the charity to ensure more children like Annie get the support they need after more than 12 months of restrictions and additional precautions.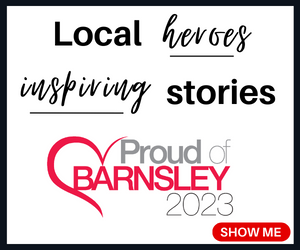 Rachel said: "Annie was diagnosed with tetrasomy 4X when she was really little, having also been born with a cleft palate, so she has low muscle tone and hypermobility.
"It took her forever to learn to walk and now it causes her pain.
"The Get Sensory pack has allowed us to do fun things while also helping Annie's sensory needs - and it came at a really good time as I was in hospital for three weeks in December.
"Because I had such a weak immune system there were days Annie didn't have contact with me while I was at hospital and it was really hard for her - it is hard to gauge how much she understands with her learning disability.
"There are no myeloma cells in my body right now, so even though it's not curable I won't need treatment until the levels go back up.
"We've got an uncertain future, so it's all about making memories.
"Annie will always remember the things we've done with the Get Sensory pack.
"Children and their whole family benefit from them in so many ways, so donating to Caudwell Children is money well spent.
"Annie's pack will last for years, I can see her using it for a very long child, it calms her down and has had a really positive effect on her sister Ruby, too."
Trudi Beswick,chief executive of Caudwell Children, added:
"Annie, Rachel and their family have been through so much recently, so we're really pleased to have been able to help.
"The demand for our Get Sensory packs has been huge so far this year.
"We want to support everyone who has come to us for help as quickly as we can.
"To achieve that we need support - and we're really grateful that Rachel is calling for that on our behalf."
To donate, visit getsensorypacks.com/donate.