A TIMELY donation has been welcomed by volunteers after thieves struck at Barnsley Main in February.
A number of items - including two lawnmowers which helped to keep the site's grounds neat during lockdown - were taken during the raid.
However, the Rotary Club of Barnsley came up trumps with a £250 donation to the volunteering group responsible for the historic site's upkeep.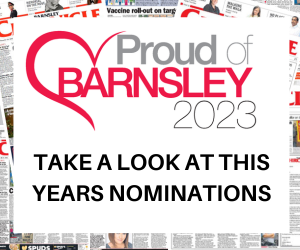 They welcomed club president Linda Burgess and representative Roger Moss to the site to thank the charity for its gift.
A spokesperson from Barnsley Main Heritage Group said: "Linda said she looked forward to exploring ways in which we can work together to improve the site further.
"We formed five years ago ahead of the 150th anniversary of England's worst mining accident in December 1866 when nearly 400 men and boys lost their lives.
"Since 2016 we have transformed the site into a place that welcomes on-foot visitors, picnickers and dog walkers as well as those interested in its mining heritage.
"The group is grateful to all those individuals and organisations which have given financial and practical support."