WITH Covid cases dropping - Barnsley's rate now hovers between 50 and 60 per 100,000, while beds occupied by patients have averaged 20 to 30 in the last two weeks - hospital chiefs said they're well-equipped should there be a third wave of coronavirus.
Staff remain aware of the danger but refuse to dwell on the negatives.
They proudly point out that personal protective equipment (PPE) shortages seen in some areas did not hit Barnsley thanks to procurement staff taking deliveries 'in the middle of the night'.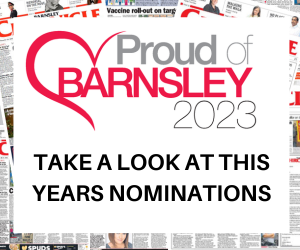 And among operational changes that were made, some are informing plans ahead of the second Covid winter, such as new staff training methods and a focus on safety and wellbeing.
Respiratory services matron Louise Sharp, 50, said: "We're doing a lot of recovery planning, getting people who are on waiting lists back into outpatients appointments.
"There are a lot more complex patients on the wards.
"There may have been a bit of hesitance to come during Covid, but now when people are coming they are sicker than they would've been.
"We don't know what the future's going to look like.
"Will there be a third wave? There's always speculation."
Intensive care consultant Dr Sughrat Siddiqui added: "Everyone in the hospital has learnt a huge amount in the last year or so.
"Lots of things have improved as a result of Covid.
"We're going to have to be more adaptable, because with the new variants we may see further surges or, god forbid, in a few years' time there might be a new infectious disease.
"Having been through it, the confidence staff have that they can respond, gives us a lot of tools to know if something happens again we can do what we need to do to look after the people of Barnsley."