A BARNSLEY animal rescue charity which has been campaigning for tougher sentences for pet abusers hope recent changes to the law will send a message that cruelty 'will not be tolerated'.
The government confirmed that tougher prison sentences for animal cruelty will come into force this summer after the Animal Welfare (Sentencing) Bill received royal assent last week.
The move has been backed by the Barnsley branch of Cats Protection, in Wombwell, whose staff have seen cases first-hand.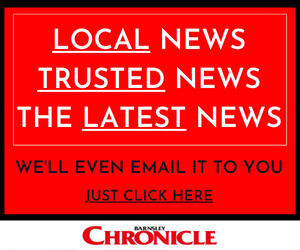 It means the maximum prison sentence for animal cruelty will be raised from six months to five years from June 29.
As well as a prison sentence, offenders can also receive an unlimited fine.
Fiona Brockbank, Cats Protection's field veterinary officer for Barnsley, told the Chronicle: "We're delighted the bill has now become law in England, which is an important step in ensuring we are one of the world leaders on animal welfare issues.
"We are a nation of cat lovers, yet all too often they are subjected to horrific cruelty. Not only does this cause immense suffering, it can leave cats with lifelong physical injuries and psychological problems.
"Sadly, we regularly hear of heartbreaking cases where cats have died after suffering deliberate attacks including mutilation, shooting or poisoning.
"This new law reflects the views of the majority of the public which takes animal welfare seriously and will not tolerate the abuse of defenseless animals."
Stephanie Peacock, MP for Barnsley East, praised the action taken to punish animal abusers across the borough but believes the act excludes the welfare of wild animals.
She told the Chronicle: "After many delays by the government, it's great that Parliament has finally passed a bill to increase sentences for those convicted of the worst animal cruelty.
"There has been an increase in incidents of animal cruelty during lockdown, with the RSPCA alone reporting over 100,000 incidents nationally up to August last year - an average of 790 incidents a day.
"Raising the maximum sentence from six months to five years is a welcome development but the Labour Party has also argued for equivalent five-year sentences to be available for cruelty to wild animals, which are not covered by the new legislation."
Chris Sherwood, chief executive at RSPCA, added: "This act is a huge step forward for animal welfare in Barnsley and we're delighted that justice will now be served for animals.
"Tougher sentences will act as a stronger deterrent to potential animal abusers and will help us in our aim to cancel out animal cruelty once and for all.
"This reform is long overdue - for many years, the most violent and horrific abuse and cruelty received a maximum penalty of just a few months."