RECENT months have been the 'most challenging period' in the entire pandemic for police officers in Barnsley, according to force bosses who revealed more than 500 fines for Covid-related rule breaches have been dished out.
Despite three national lockdowns, police demand has remained at a 'normal level', according to a report obtained by the Chronicle.
However, enforcement considerably increased from October 2020 - when 16 fixed penalty notices were issued - rising to 62 in November, 178 in December, 128 in January 2021 and 148 in February.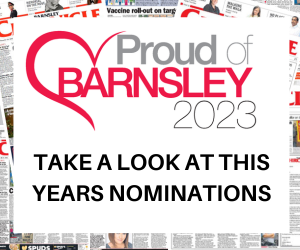 "As was anticipated, Covid-tagged incidents spiked as the national lockdown was once again instigated in January," the report added.
"In recent weeks, these have started to reduce in volume, suggesting that the ongoing easing of restrictions may reduce the number of alleged breach reports.
"However, unsurprisingly, we have started to see an increase in reports of other types of antisocial behaviour and it is likely that there will be a continued rise as we continue towards recovery, the reopening of non-essential retail, licensed premises and the return of the warmer weather."
Due to the nature of officers' jobs - which requires them to come into constant contact with the public - 'sustained' rates of Covid have also been high within Barnsley's neighbourhood policing hubs in the town centre, Cudworth, Hoyland, Penistone, Royston, Kendray and Goldthorpe.
"In terms of our own staff, the last quarter has been the most challenging period of the pandemic for policing in Barnsley," said Chief Superintendent Sarah Poolman.
"Due to sustained high case rates, many staff have become infected through contact with the public, with some required
to isolate on more than one occasion.
"Although the overall abstraction rate remained at ten per cent, some teams were disproportionately affected and some changes to working hours and roles had to be implemented alongside the offer of overtime.
"Officers have worked longer hours and on rest days to ensure our service to the public has been uninterrupted and this, undoubtedly, has had an impact on wellbeing and energy levels.
"Therefore, supporting our workforce during these unprecedented times has and continues to be the focus for the Barnsley command team.
"As we look forward and plan for the coming months, we are fully expecting that there will be additional challenges but are confident that the officers and staff in Barnsley will rise to meet them.
"As a result of our officers' dedication and resilience, we were able to navigate this difficult period without having to fully implement our business continuity plans and were able to maintain all policing roles and remits."
According to the South Yorkshire Police Federation, 77 per cent of local officers surveyed reported feelings of stress, low mood, anxiety or other difficulties with their mental health and wellbeing since the pandemic struck last March.
Spokesman Andy Rhodes added: "If you look broadly across the whole of society you will see the pandemic is having a massive impact on everybody's mental health.
"But police officers are working one of the most stressful jobs that is out there and on top of that there are all the other things the pandemic has brought, particularly into personal lives.
"We've already got evidence this is a job that takes it out of you.
"With Covid there's been no respite and we need to come out of that.
"After 12 months of working in such a complex environment we need to really focus even more than we have been doing on recovery and fatigue."