DARREN Barnard has never watched a replay of the penalty he missed at Wembley.
His spot-kick, with the scores tied at 1-1 late in the first half, was saved by future England goalkeeper Richard Wright whose Ipswich Town side would win the play-off final 4-2.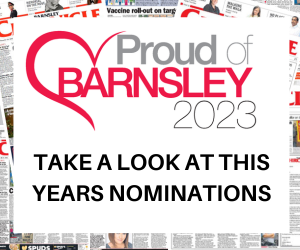 "If I could go back to any date, place and time, it would be that day at Wembley and I would hit the penalty in a different spot," said Barnard.
"But it happens. Bigger and better players than me have missed penalties.
"It shows character to step up and take a penalty at Wembley.
"I don't regret taking it. I can't do anything about it and I haven't been able to since the second I kicked it.
"I have never watched the game back or seen the penalty again.
"It was a big moment for me and part of what defines me as a person.
"It's definitely one of the downsides of my career.
"I made Richard Wright a fortune because he got a £6million move to Arsenal about a month later.
"People always mention missing the penalty and ask if it would have changed the game.
"I always like to think he saved it rather than I missed it.
"People question whether Higgy (Craig Hignett) should have taken the penalty but I was the team's designated penalty-taker.
"I had taken responsibility on the day but unfortunately, the 'keeper guessed right and made a great save."
Barnard had been playing on the left wing for most of the season with the late Chris Barker playing at left-back.
The Wales international contributed 15 goals from midfield in all competitions that season, part of a tally of 36 in his 204-game Oakwell stint which lasted five years.
He said: "We had a really good team and a really good season. It was a great time to be playing for the club.
"We just had a bit of a bogey side and unfortunately we met them in the final.
"It was a fantastic occasion for the club.
"It was great to see Barnsley experience a day out at the old Wembley and, since then, they have been to the new stadium a few more times."