A TEMPORARY secondary school will not be open in time for pupils to attend in September - despite leaders behind the scheme assuring parents it was on track to do so.
Trinity Academy St Edward's was set to open to 180 year seven students on September 1.
However, it was revealed at yesterday's full council meeting that the venue, on Keresforth Close, Kingstone, will not open in time.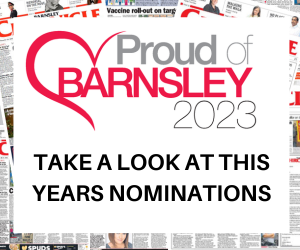 Coun Peter Fielding, who represents the Dodworth ward, asked Coun Trevor Cave, cabinet spokesperson for children's services, if the school would be able to meet the target date.
Coun Fielding - who expressed his concerns in last week's Chronicle - said work is still to commence at the site and parents were 'understandably concerned' before it was revealed 'unforeseen circumstances beyond the council's control' had occurred.
Pupils due to attend Trinity will instead be sent to Eastgate House in the town centre, a former Barnsley College site.
Coun Cave said: "The Department for Education (DfE), which is leading the development, told us that the temporary site at Keresforth Close has been delayed.
"These are unforeseen circumstances beyond the council's control.
"Trinity Academy and the DfE have been working closely with partners to secure the town centre location will open to pupils on the first day of term."
The development comes just a week after the new school's principal, Mark Allen, said the Kingstone site was 'on target' to open.