THE First World War may have ended more than 100 years ago but one man has vowed to keep his ancestor's memory alive by finding his lost service medal.
George Ingleby was a gunner in the Tank Corps during the conflict.
After his death at just 26 in 1928, George was awarded three medals - a Victory Medal, a British War Medal and his death plaque.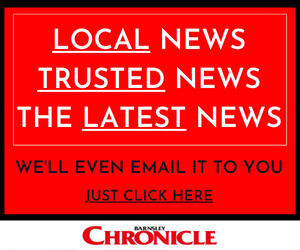 His family had intended the medals to be passed along generations, but were dismayed to find them up for sale and are now on a mission to retrieve the last missing medal.
"We presumed a family member had kept them safe but we saw online that a man in Reading was selling George's Victory Medal," said his great nephew, Mark Bowers.
"We contacted the seller and were able to purchase George's medal. We asked him if he had the British War Medal also but unfortunately he didn't.
"The seller did say he had bought them from eBay from a person in Barnsley so we are hoping to track the seller down to try and find the missing medal.
"I don't know why the medals were sold initially, but we would love to get the British War Medal back as a way to remember George's sacrifice."
The medal has a blue, orange and white ribbon and has the inscription '25330 PTE G.E. Ingleby. Notts and Derby R'.
If you have any information about the medal, email Mark on markbowers9@yahoo.co.uk.