SUPERMARKET staff donned Wizard of Oz-themed garb and walked more than six miles to another branch to raise money for young cancer patients.
The route was less 'Follow the Yellow Brick Road', and more 'Somewhere Over the Rainbow' - emphasis on the rain - as the group from Cortonwood's Morrisons made their way through a wicked downpour to and from the Barnsley branch.
Led by community champion Steph Henighan, the walkers were raising cash for CLIC Sargent's 'Jack's House' appeal - building a 'home from home' for families of cancer patients at The Christie treatment centre in Manchester.
The walk took place last Wednesday and donations are still being totted up, but have so far surpassed £300.
It's part of Morrisons' long-standing partnership with CLIC Sargent, for which staff at Cortonwood have also held raffles and cake sales for staff and customers.
Steph said: "When we set off, it was hot and sunny, but as we got to Barnsley and had something to eat and drink we saw it started spotting.
"We got to Kendray and the heavens opened - my feet and trainers were wet through.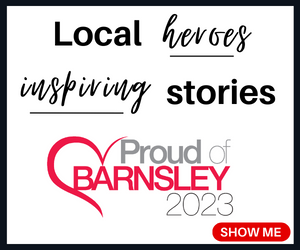 "It was worth it though - we'd do it all again."