RECKLESS swimmers who flocked to a quarry in Stairfoot to cool off during this week's heatwave have been condemned by onlookers who fear lives were unnecessarily put at risk.
On Tuesday, dozens were caught taking a dip in the stagnant water at Stairfoot quarry - part of the sprawling former Yorkshire Brickworks - as temperatures soared.
It came days after Barnsley Council bosses urged would-be swimmers to stay on dry land following the deaths of two young people in Rotherham and Wakefield who drowned in open water.
Coun Karen Dyson, who represents the Stairfoot ward, blasted those who went down to the quarry and pleaded with residents to steer clear before another life is lost.
She told the Chronicle: "It was devastating to see the number of people swimming at Stairfoot quarry on Tuesday.
"It's clear to see that it's an accident-in-waiting and we need to get the word out about this hazard before a life is lost.
"It wasn't just children and young people at the quarry - there were numerous adults spotted who were also in the water who I fear may have influenced some of the younger ones."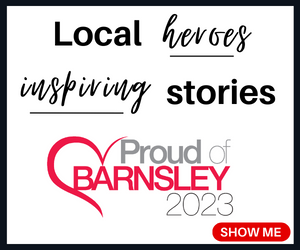 The quarry - thought to be owned by by Hanson UK - has been surrounded by fencing for the last few years but Coun Dyson believes this isn't enough.
"It needs to be secured and made safe before we have another tragic death in Barnsley caused by reckless actions," she added.
"It seems like it's been abandoned for quite a while so people have been able to gain access to the quarry, so we need to find out how.
"It was drained a few years back by but it seems to have filled back up to a dangerous level.
"Regular maintenance is key to saving lives - it's a straight-forward solution."
Coun Dyson has now appealed to parents to make sure they keep in contact with their children in fears another tragic accident could happen.
"Lives are needlessly being put at risk for a quick dip on a hot day and it's not acceptable," she added.
"Now is not the time to start taking risks and letting things go, more needs to be done to protect our young people.
"A lot of the time, parents don't know what their kids are up to."
Inspector Rebecca Richardson of South Yorkshire Police said reports were made by concerned residents.
"My team received reports of young people swimming at Stairfoot quarry this week," she added.
"In response to this, we will be increasing patrols in the area to combat antisocial behaviour and give guidance on the dangers posed by swimming in open water.
"I would urge parents to speak to their children about the potential risks.
"Freezing temperatures, hidden currents and debris underneath the water can all pose grave dangers."
Barnsley firefighters revealed - earlier this year - that they attended 62 water-related incidents over the last two years.
Out of the 62 call-outs, 16 have been specific water rescues and the remainder have been linked to flooding.
Watch manager Craig Huxley, from South Yorkshire Fire and Rescue, said: "It's simple - people should stay out of the water unless they are part of an open water swimming group, of which there are several locally.
"Unless you are part of one of these groups, you shouldn't be going anywhere near open bodies of water such as quarries, lakes and reservoirs.
"To start with, lots of these places are privately owned, so people shouldn't be going there anyway.
"Then, beyond that, there are a wide range of risks with jumping into open water.
"The water is almost always colder than it looks.
"The body can temporarily shut down from cold water shock which can stop even strong swimmers."
A spokeman for Hanson UK said they were unable to confirm if they still owned the site.