A MAJOR environmental disaster has hopefully been narrowly avoided after a suspected burglary left an unidentified amount of diesel spilling into a watercourse.
South Yorkshire Police confirmed an investigation was underway to establish the circumstances of the break-in at Watson Fuels on Station Road Industrial Estate, Low Valley, in the early hours of Friday morning last week.
It's reported the offenders were disturbed during the first of two attempts, at around 2.30am, and returned roughly two hours later, stealing a quantity of diesel.
However, the thieves also caused damage that saw diesel left pouring into the nearby Bulling Dike over the bank holiday weekend.
Darfield Coun Trevor Smith visited the site on Tuesday morning and said he'd been told more than 20,000 litres was thought to have been stolen - with pollution control consultants from OHES Environmental assessing how much more had been released into the water.
"I've been told they needed to contact the owner of the dike to allow access to dig out the affected parts," he said.
"There are collection points all the way down the dike.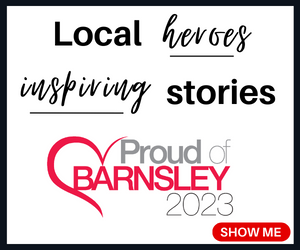 "The next stage is recovering the fuel out of the soil and then it will have to be ameliorated."
Coun Smith added he was told the majority of the fuel could be recovered and made usable again.
Diesel is considered to be one of the most acutely toxic oil types to wildlife, particularly in water, but also has a low viscosity and is lighter than water so can usually disperse before causing harm.
The Chronicle was told the spill was contained before it made its way as far as Wombwell Ings to the site's east.
But Coun Smith questioned the lack of police resources that allowed the unidentified offenders to return to the site to continue after initially being caught.
"All I can say is the police in Darfield are severely under-manned," he added.
"For these people to come back and pump 22,000 litres of fuel takes some time.
"I'm not criticising the policeman, but we need to have more people set on.
"It's lawless - people can get away with murder.
"This will happen again if action isn't taken."
A spokesperson for Watson Fuels said: "Watson Fuels can confirm that, over the course of the Bank Holiday weekend, an act of vandalism at our Barnsley depot resulting in the escape of a quantity of diesel fuel into Bulling Dike.
"As soon as the leakage was discovered, pollution control consultants (OHES) were contacted and were on site within an hour.
"OHES have successfully contained the leak and are now implementing a full remedial programme to remove the fuel."