AS theatregoers flock back to the stage after a year in waiting, local performers have urged more people to 'keep regional theatre alive'.
Theatres across the borough - including The Civic, The Lamproom and Birdwell Academy Theatre - were given the go-ahead to reopen on May 21 following closures.
This meant Barnsley's actors were also able to return to the spotlight, after more than a year in the dark.
Lee Semley, the director at LS Theatre Productions - a group made up of Barnsley performers - said that he was apprehensive to return to the stage, fearing that residents could be 'put off' by the coronavirus restrictions.
He told the Chronicle: "Initially we had our doubts about the return after waiting so long to be back in front of a live audience again. We were worried that these restrictions and the long-term closures may have deterred people from coming back to local stages.
"LS Theatre Productions started 13 years ago. We were starting to really build momentum and had many things on the horizon before the pandemic hit.
"It was a very turbulent time for performers with many struggling to stay afloat so we did have our reservations about the return."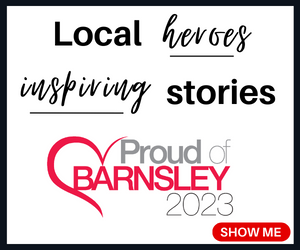 The team returned to the stage this week, performing in front of a sold-out audience, which had to be reduced by 50 per cent to adhere to Covid guidelines.
Lee believes it's 'essential' residents show their support to local theatres.
"Returning to the stage was absolutely incredible and we shouldn't have doubted the appetite of the audience for live theatre," Lee added.
"I think now we're reaching a new normal where we're able to start planning ahead and preparing for upcoming productions.
"This has been so important for the mental health and wellbeing of our performers too who use this as an outlet of expression.
"Theatre is the lifeblood of our communities and it's so important for people to support the shows and live entertainment.
"By doing so they are keeping theatre alive and securing the future of the arts for future generations of performers and theatregoers."
For more information about LS Theatre Productions or their upcoming shows, visit their Facebook page.