BARNSLEY FC would be open to allowing Sunday League cup finals to return to Oakwell for the first time since 2015, says chief executive Dane Murphy.
Barnsley FA are the only association in South Yorkshire that does not play their end of season cup finals at an EFL club in their town or city.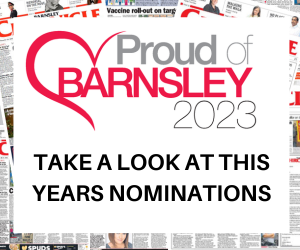 That is after previous Reds chief executive Ben Mansford ended the long-standing relationship following some alleged anti-social behaviour by supporters in the West Stand.
The finals have since been played at Athersley Rec or, like this year, Wombwell Main.
But the Reds say they are now willing to let the cup finals return to Oakwell next May.
Murphy told the Chronicle: "We would be open to it.
"We're always willing to further the local community and we would have no hesitation to discus the games returning to Oakwell. I wasn't aware of the situation until last week but the club would welcome any local clubs or associations to use our grounds."
Barnsley Central MP Dan Jarvis has been trying to help the finals return to Oakwell for years.
He said: "I wholeheartedly support the return of the Barnsley Sunday League finals to Oakwell and will be doing what I can to persuade the club and the Football League to allow this to happen.
"This would create a golden opportunity for our grassroots clubs to be able to play at the Theatre of Dreams; and rightfully recognise the finalists' achievements throughout the season."
Barnsley FA's Roy Parden said: "Having played our finals at Oakwell for about 100 years, it was a major loss for clubs and the association when we were informed we could not use Oakwell a few years ago mainly due to health and safety factors.
"Sadly this makes us the only District Football Association I am aware of that is not allowed to use its hometown professional club's ground for its major fInals. The highlight of any player's season was to play in a cup final at Oakwell. Many of the players and people like myself spend our Saturdays at Oakwell supporting Barnsley FC.
"Financially the losses we incurred through loss of the gate income were severe and have reduced our annual donation that we make to Barnsley General Hospital every season and have done since 1892.
"Following several seasons of gradual decline in numbers nationally in adult football, a potential return to Oakwell for our finals could well prove to be the boost we need to grow the adult game locally.
"The news that the club is willing to discuss the issue with us once again is excellent."