SUE GILROY qualified for her sixth Paralympic Games this week despite her competition wheelchair being broken in two during the flight to the qualifying tournament.
The 48-year-old from Dodworth won all her games at the qualifying tournament in Lasko, Slovenia at the weekend.
The Shawlands schoolteacher is now the first Barnsley person to be confirmed as representing Team GB at the Tokyo games, which are expected to go ahead despite calls from some to postpone or cancel due to the coronavirus.
"My chair came back to me after the flight completely destroyed and the back had snapped off," said Gilroy, who will now compete in both singles and doubles in the class four event.
"When we landed in Amsterdam, I was devastated because I thought five years of work had been thrown away.
"I couldn't even sit in the chair never mind compete in it.
"But our performance director contacted a company in Slovenia and travelled two hours then they worked on it all night. It was still bent but I could compete.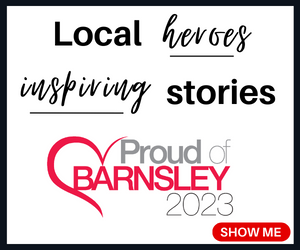 "It was a brand new chair costing about £6,000 which took me six months to get.
"I don't know how I am going to rectify that at the moment but thank goodness I managed to get through.
"I can't thank everyone who helped me sort it out enough.
"I couldn't train for the first couple of days and it was very stressful but I managed to get my focus back eventually."
Gilroy is now looking for her first Paralympic medal.
She attended Sydney in 2000, Athens in 2004, Beijing in 2008, London in 2012 and Rio in 2016 when she lost her semi-final then a bronze medal match before the rules were changed to award two bronzes to the losing semi-finalists.
"This has been the hardest one to qualify for. I never thought it would happen because it's been a really difficult few years for me personally. I have not really been able to train due to Covid.
"I have gone through a divorce which impacted my performance because it's a mental sport. But I have great support from my family and I am in a happy relationship with Scott Robertson (retired Paralympic table tennis player) who has been amazing.
"That's reflected in how I am playing and I feel a different person.
"I am looking for a medal in Tokyo now, after winning most of my games very comfortably this week.
"I have a lot of work to do but I have time in the next few months.
"I will keep working until the end of the school term next month then fully focus on table tennis.
"It will be very different this time but I am sure the hosts will do a great job.
"From all the conversations we've had, they will definitely hold the games as planned. There will be a lot of restrictions but it will be well-organised."
It was the first time that a para table tennis qualification tournament had been held for a Paralympic Games and there was only one prize in each class – the last qualification spot for Tokyo for the winner.
A total of 210 athletes from 47 countries gathered for the first international tournament in 15 months.
Sue believes the experience will serve her well in Tokyo.
"It's sharpened me up. Compared to others who haven't been to the tournament, we have match practice.
"Everything was very strict with Covid guidelines and mass testing constantly.
"It was a brilliant tournament and very well-run.
"It was one of the toughest tournaments I have ever played in.
"I have not competed for 15 months so to go out and beat the best in the world was a really big ask. I just held it together, and got the preparation spot on in the UK with my coach, my sports psychologist and my physio."
Gilroy won 3-0 in her semi-final against Faten Elelimat from Jordan.
That took her through to the final against 20-year-old Irem Oluk from Turkey who had beaten the top seed Lu Pi-chun from Chinese Taipei in the semi-final. Oluk took the first set 11-8 but Gilroy responded by winning the next three 11-5, 11-8 and 11-9.
"I watched my semi-final opponent in her previous match and I thought I would really struggle. But, by the end of that match, everything was flowing and I felt I couldn't miss a shot. I played very well in that game and in the final."