IT wasn't the most conventional of births for a new mum whose daughter was born in the front seat of her car - just metres away from Barnsley Hospital.
Sarah-Jane Kitching, of Low Valley gave birth to her daughter, Milania-Rae, on Sunday morning - and she was determined to find the good Samaritan who helped during her rushed pregnancy.
Sarah said: "I didn't have any contractions or anything - I was three weeks early so I didn't think I was giving birth.
"We went to Barnsley Hospital and when we got to the traffic lights I just needed to push.
"We got to the zebra crossing and Dan, my partner, ran into the hospital panicking to try and get someone while I was just having the urge to push.
"While he was in there the baby was already half out and I saw some lady across the road and shouted her for help - she was so helpful and I don't know what I would have done without her.
"When my partner came back out with the nurses the lady had just disappeared."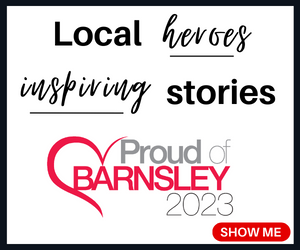 Sarah tracked down the lady who helped her, Trish Swallow, and she told the Chronicle that she was amazed to find her so quickly.
"I would have been on my own if it wasn't for her so I'm really glad that I've managed to find her," she added.
"I'm so happy that she's been found because I've never wanted to thank someone so much in my life."