DAMNING research suggests parts of Barnsley have been passed up by the government's 'levelling up' agenda in favour of other more affluent areas.
The latest recipients of cash from the £3.6bn Towns Fund were announced this week following Goldthorpe's successful bid for £23.1m, awarded in March.
But the scheme has been branded a 'sham' by Wentworth and Dearne MP John Healey, after the latest tranche of £601m was directed largely towards Conservative towns - with only four of the 26 held by any other party.
It follows concern over previous lists of towns also favouring those with Conservative MPs - while more deprived areas, including Wombwell, Barnsley, Thurnscoe, Bolton-upon-Dearne and Wath-upon-Dearne, were not invited to bid for funding.
"My research shows that the government's claim it wants to level up the country is a lie and a sham," said the MP.
"Levelling up has to mean giving extra help and opportunities to people and areas that need them most and stand to get the biggest benefit.
"Ministers are not doing that and they won't explain why.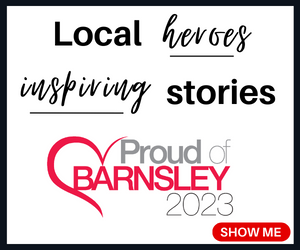 "Their murky decision-making does not add up or stand up to scrutiny."
The fund was announced in 2019 and initially listed 101 towns, with a further 45 announced in March along with the Budget.
More than 500 towns have been scored - based on factors including deprivation, productivity, investment opportunities and possibility of further hits to their economy - and ranked in high, middle or low priority groups.
While Goldthorpe was classed as high priority, areas in the middle group have reportedly been 'frozen out' in favour of lower-ranking areas.
For example, Wombwell and Thurnscoe - which have priority 'scores' of 6.8 and 6.26 respectively - were not invited to bid, whereas Whitby, which has a score of 5.18, secured £17.1m.
Low priority towns Stocksbridge, Brighouse and Morley also received £24.1m, £19.1m and £24.3m respectively despite priority scores of 2.66, 1.96 and 1.79.
Other low priority areas Worsbrough, Royston, Cudworth and Dodworth had scores ranging from 5.64 to 3.8 but weren't invited to bid.
Mr Healey has asked a series of Parliamentary Questions as part of his investigation.
He also questioned why only 16 towns in Yorkshire and the Humber were selected to bid - when government officials recommended 19 - while in both the south-east and the south-west, ministers selected three more towns than officials recommended.
Luke Hall, minister for local government, responded: "Ministers used their judgement and local knowledge to select those in the medium and lower priority groups.
"It was appropriate that ministers made the selection rather than officials, due to the need for qualitative judgement and accountability for decision-making."
Mr Healey said: "This response is totally unacceptable. It does not provide the answers people in the Dearne deserve."