BARNSLEY residents struggling with the costly impact of the coronavirus pandemic have collectively received almost £2m in support grants since last year, the Chronicle can reveal.
The government's scheme saw £1.49m make its way to the council, which saw the local authority top up the fund with £401,000 from its own reserves.
Councils across the country have used the money in a variety of ways, 'harnessing their knowledge' of the local area to help those most in need.
Barnsley's £1.49m was the lowest allocation in South Yorkshire with Rotherham receiving £1.59m, Doncaster £1.9m and Sheffield £3.3m.
Sir Steve Houghton, leader of Barnsley Council, said: "We've used this grant, along with £401,000 of our own council funding, to support households and families who have been particularly affected by the pandemic.
"We especially wanted to make sure that children were kept fed and supported during the period of the grant allocation.
"Funding has allowed us to help families and individuals with food, energy and water costs, as well as household essentials such as clothing, personal products and domestic appliances."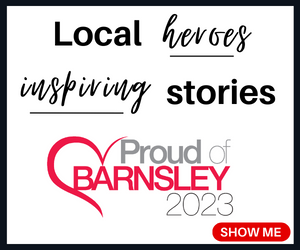 Almost £500,000 was allocated to kids' school meal vouchers, helping feed more than 10,000 in Barnsley during prolonged spells of closure.
Families received £15 vouchers for each week of the Christmas and February half-terms, as well as a one-off £80 donation to put towards energy costs during the colder months.
A number of organisations also benefited from the funding to carry out community projects including the Salvation Army, Darfield Road Community Centre, Barnsley Credit Union, Mapplewell and Staincross Village Hall, Barnsley Foodbank Partnership and Athersley Community Association and Football Club.
Sir Steve added: "The funding issued includes £486,990 worth of school meal vouchers, supporting 10,822 local children, and the provision of a winter fuel grant payment of £140 each, supporting 4,585 households across the borough, as well as providing support to local foodbanks.
"The pandemic has hit families in our borough hard and caused a lot of financial hardship in the past nine months.
"A number of organisations will also benefit from this funding to carry out community projects."
The government also provided grants to local businesses with a rateable value who have been forced to close, but this left many missing out on essential financial support, according to Barnsley Central MP Dan Jarvis.
"The impact of the pandemic has meant that many businesses are on the brink of collapse," he added.
"We will continue to fight to protect the livelihoods of people and are working round the clock to make sure every pound of support gets to those who need it.
"Our business community will be integral to our recovery and renewal from coronavirus, so we will continue to help as many people as we possibly can through financial support."