NEW controls to prevent an influx of large properties which can be converted into controversial houses of multiple occupation (HMOs) are set to come into force.
New HMOs are usually allowed as a 'permitted development' under guidelines, meaning they do not require planning permission, despite campaigners believing they have contributed towards rising antisocial behaviour in areas such as Dodworth Road.
Barnsley Council's ruling cabinet members agreed to make an direction - known as article four - which would require all new HMOs to gain planning permission, therefore giving the council the power to say no if it meant losing a larger family house or if too many HMOs would be clustered together.
Now the year-long notice period has passed, and a consultation exercise has been carried out, the order will be confirmed if cabinet members approve the report to be presented at their meeting on Wednesday.
The report said: "No controls are currently in place for the conversion of residential dwelling houses to small HMOs as the change is currently considered 'permitted development'.
"In addition, there is no active way of regulating or managing the number, location or concentrations of HMOs within the borough.
"This approach could lead to an unsustainable housing mix and the risk of increased proliferation in certain areas.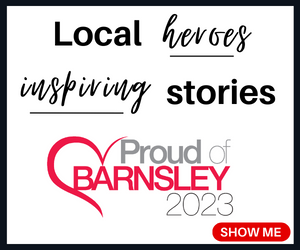 "The growth in the sector particularly affects more urban wards and this is even more apparent for the growth of HMOs.
"Electoral wards around the town centre have been particularly affected."
HMO numbers have almost trebled in the last ten years, according to whistleblowers, which campaign group members believe has led to increases in antisocial behaviour, noise and litter in the wards of Dodworth, Old Town and Kingstone.
Coun Tim Cheetham, cabinet spokesperson for regeneration and culture, added: "We know there is a borough-wide shortage of larger, family homes and although HMOs can provide valuable affordable housing in some instances, the current planning rules gives us very little power to prevent rapid growth of HMOs in our communities.
"This direction will give us the power to say no, and to make informed decisions for the benefit of local residents.
"It puts us in a much stronger position when we're looking at the mix of housing available in all our neighbourhoods and goes a long way to answering some of the concerns local people have raised with us."
There are about 130 HMOs in operation across Barnsley with campaign groups - such as Save S70 - forming in an effort to prevent more conversions.
A Save S70 spokesperson said the article four direction was the 'only way' to stop the spread of HMOs.
"It gives the council another tool to deal with the issue," they told the Chronicle. "We see this as the only way to control landlords who want to convert large family homes into HMOs."