AN army veteran from Goldthorpe is hoping to raise £2,500 for the Royal British Legion - and he's going to extreme lengths to do so.
Richard Ottewell, 32, of Rowan Close, served in the British Army for six-and-a-half years, touring Afghanistan twice and working in Canada, France and Egypt.
He's hoping to raise more than £2,000 for a charity which is close to his heart, but he's not going about it in the most conventional manner.
Richard will be travelling to Sweden in January to take place in the Arctic Challenge where he'll spend a week surviving in the wilderness.
He told the Chronicle: "The fundraising is all for the Royal British Legion as it's a charity close to my heart as a veteran.
"They offer support and guidance for both mental health and wellbeing - I know when I came out of the army I struggled and they are a really big help.
"There's going to be around 12 of us going to North Sweden in January - it's about 150km from the Arctic Circle and so we'll be on survival mode for seven days with no electricity.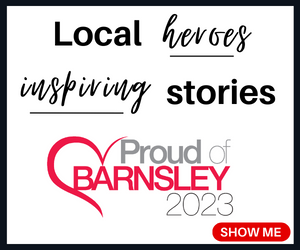 "I served in the British Army from 2008 to 2014 so I'm trying to raise as much money as possible."
Rirchard's event will take place from January 30 to February 6.