TWO multi-million pound infrastructure projects which will see controversial new link roads created to boost Barnsley's business and housing needs are delayed - but highways bosses have revealed both schemes are set to be completed next year.
The two-phase M1 junction 37 'economic growth corridor' programme - which firstly relates to a new multi-way one-way road off Dodworth Road, Pogmoor and access points into MU1, Barnsley Council's largest development site in its local plan blueprint - have hit snags.
According to a report, discussed by cabinet members on Wednesday, both phases are now back on track despite delays in relation to contractors arriving at Penny Pie Park - which will lose some of its land - later than expected and the final funding terms between the council and Sheffield City Region for MU1, which is former green belt between Higham, Pogmoor and Barugh Green.
The latter scheme will widen Capitol Close and Higham Lane, make improvements to the Chestnut Tree roundabout and provide new access points into the site which has been allocated for 1,700 homes.
It said: "Delays in awarding the main civils works contract led to the contractor taking possession of the Dodworth Road site - known as phase one - later than expected.
"The anticipated work programme was affected, but the contractor is now on site with works due for completion in 2022.
"On phase two, this has also been delayed due to the complex negotiations required to execute the final funding agreement, together with securing developer agreements.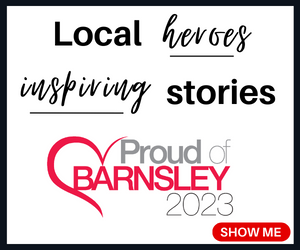 "Both have now been executed and the works packages are profiled to be completed during the 2021/22 financial year.
"The proposal includes the creation of a new roundabout to connect Capitol Close and Higham Lane, highways improvement works to upgrade Higham Lane and the enlargement of Capitol Park's roundabout.
"The primary role of the development is to help facilitate access to the development site and deliver highway capacity benefits to serve wider local plan growth.
"In order to deliver identified local plan growth some improvements to highway capacity are unavoidable and reassignment of traffic is intended to provide safety and environmental benefits.
"When considered as part of a wider package of improvements, the proposal is eventually intended to divert existing traffic away from existing routes and provide a purpose-built multi-user route between Claycliffe and Dodworth, thus reducing existing issues on the highway network."
Both schemes have been highly controversial, with councillors backing local residents' separate petitions which have yielded thousands of signatures.
However, council bosses hit back and said they 'could not stand still' on delivering major projects aimed to cater for growing demand for houses and business premises.
Council leader Sir Steve Houghton said: "It's vital that under the economic impacts we are all facing, these key projects are delivered.
"To secure new jobs, the land needs to be in the right place - located between the M1 and A1, we're sitting in prime position to attract investment.
"If we stand still, the borough's economy will stand still - we're committed to bringing forward plans and strategies that seek to grow our economy while continuing to protect and enhance everything special about our borough."