BARNSLEY Ladies will complete their first season with a cup final.
Ruby Jex-Oldfield's seventh-minute strike meant the Reds won 1-0 at AFC Bentley in the semi-final of the Sheffield and Hallamshire League Cup on Sunday.
They will now take on Wakefield Trinity in the final on June 27 at Hemsworth MWFC.
The Reds were set up at the start of this season, following the exit of Barnsley Women's FC who broke away from Barnsley FC. They have won all ten games so far, including the first three in the league season which was cancelled due to Covid-19 but they have been promoted into the North East Regional League Division One South (sixth tier).
Then they progressed through two groups in this cup before winning two knock-out games.
Chairman Brett Hawke said: "The semi-final was a very tense game in really tough conditions. The players gave everything and walked off the pitch exhausted.
"It was a tough place to go with a very large home crowd compared with previous games.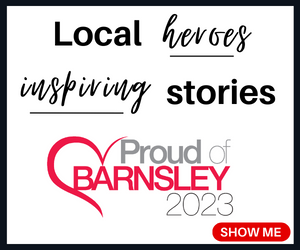 "We are absolutely delighted with the way our first season has gone for the seniors. It's not been easy, with the Covid restrictions hindering us and us having to change the coaching set-up.
"But credit to the team, they've managed to go through the campaign and maintain a 100 per cent record.
"To put things into perspective, the average age of our squad is just under 23, and we had seven players under 18 in the semi-final.
"We move up to tier six for the 2021/22 season and we've every confidence that we can challenge for back-to-back promotions. We have some very exciting talent in our junior sections and there's no reason we can't take this club to a similar level to the men's team over a period of time. It's great to be in with a chance of silverware in our first season and it would be brilliant to see some Reds fans cheering us on at Hemsworth MWFC in the final on the 27th."