THE chairman of Shafton Parish Council has called on authorities to help in the area - after his own measures managed to stop antisocial behaviour in the local park.
Gangs of sometimes more than 25 youngsters had been causing trouble in Shafton Park, off High Street, by smashing beer bottles in the kids' play area.
Dave North and other members of the parish council took matters into their own hands and started locking the park's gates.
He said: "We had to put our own restrictions in at the park and we've not had any trouble since.
"The damage was incredible as they were smashing bottles and daubing graffiti.
"It had never been that bad before but it's definitely quietened down since we starting locking the gates.
"Local residents have been really good in getting involved with it so thankfully, and hopefully, everything looks better."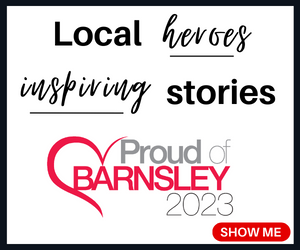 However, Dave wants Barnsley Council to do more to support residents in the North East ward after receiving 'more complaints than ever' about the state of the area.
"Other areas seem to have grass cuts and litter-picks but it's non-existent in the North East ward," he added.
"I'm getting more complaints than ever from people who are getting in touch to talk about how there's overgrown footpaths - it's an absolute disgrace."
Coun Chris Lamb, cabinet spokesperson for environment and transport, told the Chronicle: "Grass-growing season is currently at its peak, and the service is working hard to ensure standards are maintained across the borough for our residents and communities to enjoy.
"On average, grass plots belonging to the council are being maintained within 21 working days, but bad weather can sometimes slow this down.
"We do always take feedback on board and would encourage residents to report grass that hasn't been cut on our website.
"We'll happily work with any individuals to resolve issues in any areas of Barnsley.
"We will also continue to work in partnership with the police and our Safer Neighbourhood Teams to tackle any antisocial behaviour in the borough."