'POSITIVE' talks have been held between leaders in Barnsley and government ministers in a bid to save an 'iconic education institution' from financial ruin.
The Education and Skills Funding Agency (ESFA) announced colleges that deliver less than 90 per cent of their budget allocation face having their unspent funds clawed back - a worst-case scenario for Northern College, which operates from Wentworth Castle in Stainborough.
According to the guidelines, the college face the prospect of paying back an additional £660,000 as they won't hit the 90 per cent tolerance level, falling 17 per cent short.
The government is also conducting a national review of adult residential funding which could remove an uplift which boosts cash allocations for residential courses at Northern College.
MP Miriam Cates, whose Penistone and Stocksbridge constituency covers the venue, revealed she has held 'positive' discussions with government bosses about its future.
"Northern College is a unique resource of national importance that we are fortunate to have based here in the Penistone and Stocksbridge constituency," she said.
"Last week I met with Lord Blunkett to discuss how we can work together to support Northern College going forward. As well as being a former Education Secretary and MP for Sheffield, David has also been involved with the college since its inception in the 1970s.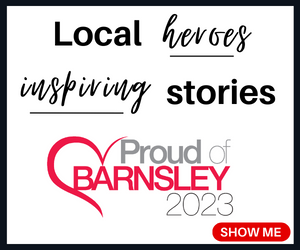 "We had a very positive meeting, and agreed on the unique value of the college's approach to adult education.
"I followed this with a meeting with the Further Education Commissioner and the Minister for Skills about the college's review of its finances and organisational structure.
"There was widespread recognition of what an incredible place Northern College is, and the extraordinary potential it has to transform the lives of its students."
The Chronicle can reveal a 'number of options' are being considered to safeguard the venue - which had an average of 4,000 annual registrations before the pandemic struck and resulted in prolonged spells of closure, as well as a slashed take-up - including the newly-devolved £36m adult education budget (AEB) which arrives in August.
Miriam added: "There are a number of options being considered that will secure the future of the college and help it to continue offering local people a second chance at education.
"I'm pushing for the newly-devolved skills budget in South Yorkshire to be used to help the college reach even more people across the region, and to make it the leading provider for our local adult skills offer.
"I have regular meetings with ministers and the leadership team at Northern College, and I'm committed to working with them to support and strengthen this valuable local institution."
Commissioning of the AEB will include allocations to local authorities and further education colleges based in South Yorkshire.
South Yorkshire Mayor Dan Jarvis, who is also Barnsley Central's MP, said: "It's never too late to learn a new skill, or to polish skills that haven't been used in a while.
"I am determined that everyone in South Yorkshire has the tools to prosper no matter their age.
"In Barnsley we have the only adult residential college in the north, Northern College, which has a long-standing history of supporting adults to re-enter education and use their residential learning experience to progress, gain employment or retrain for a new career.
"It's rated outstanding by Ofsted and quite simply it's an iconic part of Barnsley's educational and cultural landscape.
"The college has a track record of engaging people who have no or few qualifications, who are unemployed or in low-paid roles, alongside adults who want to retrain.
"Student progression is rapid and achievement rates are outstanding - they're committed to helping adults made unemployed by the pandemic get back into work, and to support businesses hard hit by Covid.
"Northern, like colleges across the country, has felt the impact of the pandemic and unfortunately residential provision has been disproportionally affected.
"As a result, and following an unhelpful change in the way the government funds residential provision, the college is taking part in an appraisal which will help enable the college to weather the storm and continue to deliver its unique offer for students."