A NEW landmark heritage stone was unveiled in Cudworth last week to celebrate the area's mining history.
The commemorative stone, funded by Cudworth Businesses and Community Together, is a project that's been in the pipeline for a number of years since the Barnsley Road site - which used to house the public toilet building - was landscaped.
There will be an official opening of the area, dubbed St John's Garden, in July - though the artwork is currently on view to residents passing by.
Chris Fox, chair of Cudworth Businesses and Community Together, said: "With St John's Garden opening up we thought it would be good to put something there that is such a big part of Cudworth.
"We wanted to do something that would have a lasting effect in the area and it's a nice tribute.
"It's been surprising how much support we've had because we've kept it relatively low key but the feedback from the residents and ex-miners has been absolutely fantastic and that's what it's all about."
Coun Joe Hayward added: "A lot of people in Cudworth worked as miners so it's a lovely way to show that we've not forgotten them.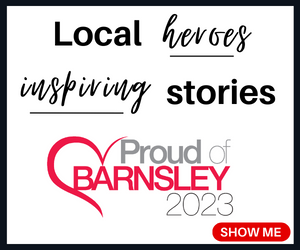 "The feedback from ex-miners has been brilliant - they're over the moon."