RESIDENTS have been left scared to leave their homes thanks to the introduction of 'horror tenants' - and one neighbour was terrified when she found a half-naked man in her garden.
From death threats to late-night parties, those who live in Middlecliffe have had to deal with a variety of issues from new tenants on Middlecliffe Mews.
Ran by My Space Housing, who provide specialised supported accommodation to 'some of the most vulnerable people in society', the properties have become a 'nightmare' for residents living nearby - and they've finally had enough.
Adam Blinkhorn, 40, told the Chronicle that residents are 'fed up' of the continuous incidents and feel 'ignored'.
"It's been going on for a number of years now and the community just feels like they're stuck with it," he said.
"The tenants are getting arrested but we're still not getting any help - we feel like we're being ignored.
"Someone from My Space came down to speak to us but it was like speaking to a politician - the whole street has had enough."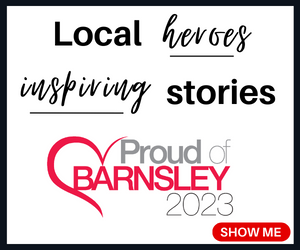 Another resident, 59-year-old Andy Wordley of Charles Street, says he was moved to his home for 'peace and quiet' after an operation - but it's been anything but that since the new tenants moved in.
He added: "What bothers me is that we've got a parish council and they've not been told of the kind of people that they're putting in these houses.
"I've got people arguing outside my bungalow at 2am and they just don't care about other people or the police - we shouldn't have to put up with this.
"They're bullying kids with special needs and we've got old people that live in the area who are frightened.
"It's a close-knit community where people look out for each other and so things like this don't go down well.
"Everyone is on eggshells just wondering what the next incident is going to be.
"I've lived in Middlecliffe all of my life and I've never seen anything like this."
Residents have been in close contact with Coun Kevin Osborne, who has been speaking with My Space Housing to find a solution.
He said: "I was contacted by residents of Middlecliffe in desperation as they're suffering from antisocial behaviour at all times of the day.
"I've even witnessed the antisocial behaviour myself in the early hours of the morning and one of the tenants was found naked in a neighbour's garden.
"Middlecliffe is a quiet village, one which to a certain extent polices itself and residents are quite rightly getting fed up with disturbances taking place throughout the day and night.
"This behaviour won't carry on here because the residents won't have it, I won't have it and neither will My Space."
The housing organisation have since contacted Coun Osborne to tell him they are contemplating holding a public consultation.
"As one of three Darfield councillors I represent all residents in Middlecliffe and as such I'm prepared to listen to how My Space Housing Solutions intend to resolve the issue of antisocial behaviour in Middlecliffe to the satisfaction of everyone concerned," he added.
"It's clear they are trying to fix this and I'm happy to help them get this sorted so all residents feel safe in their homes."