Doug O'Kane looks at the key issues facing Barnsley's 18th permanent boss of the 21st century
Valerien Ismael's departure and replacement with Markus Schopp means the Reds have now had 18 managers or head coaches in the 21st century compared to 20 in the 20th century.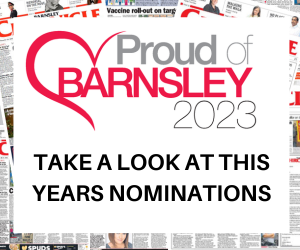 Simon Davey – who was in the hotseat from 2006 to 2009 – is the only man to last two full seasons in the role since Danny Wilson in the 1990s.
They have had ten permanent bosses, and four caretakers, in the last nine years. But that is reflective of a wider trend in football, with many clubs cycling quickly through managers and head coaches – some at a far higher rate than the Reds.
What Barnsley now have in their favour is that they know exactly what they are looking for in terms of a head coach. Schopp – who was recruited swiftly after Ismael's exit – had been in contention for the role previously, as had Ismael.
The Austrian league provides the perfect recruitment ground for coaches who play Barnsley's preferred pressing style and are within their budget.
It is ranked as a 'top league' under Brexit rules, but coaches must have managed there, or at an equivalent standard, in the last two seasons or three of the last five, to be eligible to move to England.
Eventually that well will run dry but, for now, Barnsley believe they have hit upon a fourth successive inspired appointment following the success of Ismael, Gerhard Struber and Daniel Stendel. Here are some of the key factors in the transition from Ismael to Schopp.
A MORE PATIENT STYLE OF PLAY
Based on the testimony of Austrian football experts, Schopp's style of play is very different to Ismael's despite them both adhering to Barnsley's high press philosophy.
Both are 'out of possession' managers, who favour pressing and counter-attacks but do so in different ways.
Ismael's 'vertical football' often saw defenders and midfielders immediately sending the ball forward, with the Reds playing the most 'inaccurate long balls' in the division. In contrast, Schopp appears to favour passing out from the back with his SV Hartberg goalkeeper completing far more passes than any other goalkeeper in the division last season. It is not certain that he will do the same with Barnsley.
But it would be interesting to see, with fans set to be allowed back in the ground in full numbers, how that type of football is received in the stands after it previously was met with some negativity under the likes of Stendel and Struber. We saw with Struber that it can be very effective but also go stale.
Will players such as Mads Andersen and Michal Helik still be as impressive if asked to walk the ball out of defence and play short passes?
That style of play can work in the Championship, and many players in Barnsley's squad are conducive to passing out from the back and quick counter-attacks. But it will be a change in approach after the Ismael era.
In a way it is good that the first game of the season is the tricky trip to Cardiff City. Mick McCarthy's Bluebirds are one of the most physical sides in the league, and it is where Ismael was given a harrowing lesson in the Championship in his first away game as manager. That should give Schopp an early idea of what will and will not work at this level.
MEETING EXPECTATIONS AFTER LAST SEASON
It is very difficult to set a realistic target for Barnsley next season.
They defied all odds to finish fifth last season and, while he was still chief executive, Dane Murphy said they would be targeting the top six again this time.
But they have lost a star striker and talismanic captain from that team in Daryl Dike and Alex Mowatt, while they must replace them on one of the smallest budgets in the division.
They still have 90 per cent of the squad that reached the play-offs, and many are young talents who are likely to improve this season, so Schopp will surely be expected to at least have them in the top half of the table.
After their extraordinary last two seasons, you certainly cannot rule out another promotion push.
ADDING SOME NEW SIGNINGS
Barnsley will look to supplement their squad with some new additions before the summer transfer window closes at the end of next month.
The exact number and nature of those recruits will depend on Schopp, and what he makes of his squad once he has had more time to assess it.
A striker and a left-back had been the focus of Barnsley's recruitment search under Ismael and that is likely to stay the same, as well as potentially a new midfielder to replace Mowatt.
The friendlies, starting next week, could be very instructive as they are likely to show us which formation and players he is thinking of using.
Schopp has previously used a back four, which would mean that the Reds have too many centre-backs after using three at the back, while he could potentially find a new role for some of the wingers that Ismael discarded.
Schopp knows Marcel Ritzmaier from Austrian football so the midfielder's Oakwell career could be revived after last season's loan to Rapid Vienna.