A TIRELESS campaign spearheaded by the passionate owner of what is believed to be the borough's oldest in-use building - to have its Grade II listing upgraded - has been backed by a Barnsley MP.
The Mill of the Black Monks, on Grange Lane, was built by and for the Cluniac monks in roughly 1150AD to service the adjacent Monk Bretton Priory.
Owner Malcolm Lister, who is 83, is seeking to have his 'labour of love' building's grading revised to the more prestigious Grade II* which will pave the way to access fresh funding streams and give it more exposure to visitors via Historic England.
Barnsley Central MP Dan Jarvis pledged his support to Malcolm's ongoing quest this week, giving fresh hope the backing will push the bid over the line.
He told the Chronicle: "I support the Mill of the Black Monks being upgraded to Grade II* status.
"The mill is an integral part of Barnsley's historical and heritage offer and every effort must be made to safeguard it for future generations.
"South Yorkshire is home to nationally-significant cultural assets - I have long believed that the sectors these represent are not just vital for our economy but for our character and our spirit as a region and as a nation.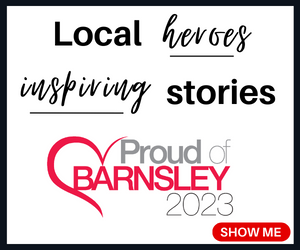 "I'd like to pay tribute to Malcolm Lister for his tenacious work, over a very long period, to secure the upgraded listing."
Henry VIII sent the famous Thomas Cromwell to take control of the priory, accompanied by William Blythman who bought it and lived there.
It was also owned by the sixth Earl of Shrewsbury, who was gaoler of Mary Queen of Scots, and married to the famous Bess of Hardwick.
"The history surrounding the mill is vast, but very few in our community know it - it's like it's been hidden in time," Malcolm added.
"There are numerous inscriptions indicating the identities of millers such a William Silvester who milled there in 1686, paying 18 shillings and eight pence per year rent to the owner, King Charles II.
"I'm Barnsley born and bred and love the town, that's why I committed everything to rescuing this precious piece of our heritage in 1990.
"The mill's revised listing would enable them to function on the international tourism route and host regular school visits, thereby raising its overall status to a regionally significant level.
"However, I do need support from residents, as this heritage is ours. It's an inheritance left to each and every one of us, but it comes with a duty to see it safely into the hands of generations to come."
Sir Steve Houghton, leader of Barnsley Council, said the local authority's supportive of Malcolm's bid but added they can't influence Historic England.
"I'd like to thank Malcolm for the work he's doing to save a very important part of Barnsley's historical past and secure the mill for future generations.
"The application will come back to the local authority, along with other agencies, for comment and we will be supportive of it.
"We know how passionate Malcolm is and we understand it's a major challenge to take on, but at present the council's done as much as possible to support the project.
"What we can't do is contact, or be seen to influence, Historic England."