THE family of an elderly man who was forced to wait more than two hours for an ambulance after a fall said they feel let down by the NHS in their time of need.
Robin Masters fell at his home on Redbrook Road after experiencing a dizzy spell caused by his medication.
The 79-year-old underwent an operation last year to replace part of his aorta that had become blocked and had complained to his GP that his medication caused him to become dizzy.
During the fall, Robin hit his head on wood flooring and was unable to move due to pain in his hip.
Two weeks on from the fall on June 24, his family are now searching for answers - after he was forced to remain laid on the cold floor for more than two hours while waiting for an ambulance.
"We tried to move him at first but he was crying out in pain so we had to leave him in the awkward position he had fallen in," said Robin's daughter Louise Masters, 44.
"I phoned for an ambulance but was told the service was very busy but as time went on I kept calling because it was obvious my dad was in pain.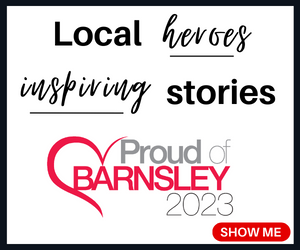 "At one point I remember being told to stop phoning 999 and I was put on hold - I didn't even know you could get put on hold on an emergency number.
"He was very pale and confused because he hit his head, and he had to go to the toilet in a bottle because we couldn't move him."
After waiting for two hours and 40 minutes, an ambulance arrived to take Robin to hospital where he remained for a week due to complications.
He was found to have fractured his hip in two places as a result of the fall.
"I don't understand why it took them so long," added Louise. "My ill dad was laid on the floor for almost three hours and I couldn't do anything to help ease his pain.
"Because of his operation, he can't have paracetamol or ibuprofen so he was left to suffer for hours.
"I don't understand how a 79-year-old man with heart problems isn't a priority.
"If anything went wrong with his heart, he would be dead in minutes - how is leaving him lying on the floor going to make anything better?
"My family has never been those people who go to A and E for something trivial, and we like to think that when we need to phone 999 the services will get there as quickly as possible. I feel really let down because the ambulance wasn't there for us when we needed it.
"If we could have got him up off the floor we would have taken him to the hospital ourselves but in this case we were totally reliant on the ambulance service to get him there safely."
A spokesperson for Yorkshire Ambulance Service said: "We would like to apologise to the patient and his family for our delayed response to this incident.
"All our 999 calls are categorised according to the nature of a patient's illness or injury and those in a life-threatening condition, such as cardiac/respiratory arrest or major blood loss are always prioritised to ensure they receive our help as quickly as possible.
"During the last few weeks, the urgent and emergency care system has come under increasing and sustained pressure.
"On this particular day, we saw a 150 per cent increase in the number of calls in South Yorkshire and we were doing our best to reach all patients who needed our help quickly, and especially those who were in a life-threatening condition.
"We continue to do our best to reach all patients who need our assistance as soon as possible and to provide a safe, responsive and high-quality service."