CANCER theatres closed, screening appointments were cancelled for six months and life-saving endoscopy procedures were halted during the pandemic - contributing to a backlog which requires a 'significant transformation' in Barnsley, the Chronicle can reveal.
Medics say services have been running throughout the last 18 months, but admitted staff from cancer departments had been moved during peak times of Covid admissions and delays in treatment had been encountered due to the availability of beds.
As well as this, social distancing requirements have meant lower-than-normal volumes of people being allowed into departments.
More than 10,000 women were awaiting a breast cancer screening appointment, but now health leaders from Barnsley Hospital, Public Health England, local GP surgeries and the Barnsley Clinical Commissioning Group (CCG) will be grilled by councillors on Tuesday.
Plans put forward to reduce the waiting list - which last month saw 881 urgent referrals head into the hospital - include a screening van to provide additional capacity from Monday to Friday and a move to a standalone facility within Barnsley town centre.
A scrutiny report, which looks into the borough's cancer services since last March, said: "A pause in endoscopy services, the increase in referral rates and delays to treatment due to bed pressures have been encountered.
"More space is needed to have the same amount of people in the clinic and keep the people safe from contracting Covid.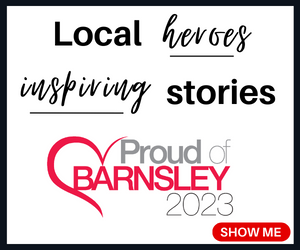 "This still continues to be a problem in the hospital - the numbers of appointments or tests that can be provided in one day have to be reduced.
"A backlog has built up in some areas, as there's fewer slots for people to attend for tests or for an appointment, but referrals have increased dramatically.
"Barnsley Hospital NHS Foundation Trust had to close theatres a few times.
"The NHS has made funding available to support the national ambition of the full recovery of screening services by March 2022.
"The programme is exploring to move the current unit to a specialist standalone facility within Barnsley town centre.
"This would encourage uptake of screenings in a more accessible site, compared to the current hospital, as this has been identified as a barrier to some people in accessing the service."
Breast screening services for all women at Barnsley Hospital had to pause for six months - between March and September of last year - and there is now a 'backlog to clear', according to the report, but appointments have been halved due to 'less space being available to ensure social distancing is in place'.
The main target for early diagnosis referrals is that 85 per cent of people - within 62 days of referral from a GP practice - will have a treatment date.
This target is not being met due to the 'impact of Covid' on services - the latest validated performance stood at 78.8 per cent in April.
"Before the pandemic only eight to ten people were waiting over 62 days after being referred by the GP practice," the report added. "There are now about 163 people who are waiting for a diagnosis or treatment date.
"They are working on ensuring that people are seen as quickly as possible and know if they have cancer within 28 days from being referred.
"This will require significant transformation which will only be achieved by a partnership approach across Barnsley with partners across primary, secondary and community care working together and with patients and communities."
The NHS's long-term plan is for 75 per cent of patients to be diagnosed by 2028, but Barnsley's current rate for stages one and two of the disease - which have the best chance of survival due to early diagnosis - is just 44 per cent.
A CCG spokesperson said: "Our NHS staff have been working extremely hard to make sure people can safely get the appointments, tests and treatments they need throughout the pandemic.
"Cancer services have been prioritised and resourced throughout this period and the service continues to prioritise patients with suspected cancers for appointments and treatment as soon as possible.
"Our cancer screening services have strong plans in place to address any backlogs caused by the coronavirus pandemic.
"We would urge anyone who is contacted for a screening appointment to attend and if you are at all worried about a symptom that could be a sign of cancer, please make an appointment with your GP."