HE may be used to life behind a desk, but Barnsley Hospice's Simon Atkinson put his determination to the test and completed the Yorkshire Three Peaks Challenge - all while wearing a striking orange tutu.
The fundraiser trained for months to ensure he was up to the challenge - which he completed on Saturday.
Not content with simply taking on the almost 25-mile trek, Simon decided to complete the challenge while wearing a bright orange tutu.
Luckily for Simon, he was joined by veteran hospice fundraiser Gavin Coles who helped coach him through the gruelling training programme.
"The training was very tough but I was so glad I trained when I got to the top of the first peak," said Simon.
"We set off at 2.50am to get a 5am start and I thought the worst was over after we had done the first peak, but Gavin gave me a look as if to say 'just wait' and by the time we got to the third peak I was almost crawling up it, it was that steep."
Simon, Gavin and the rest of the team completed the challenge in ten hours and 43 minutes and raised £2,340 for the hospice.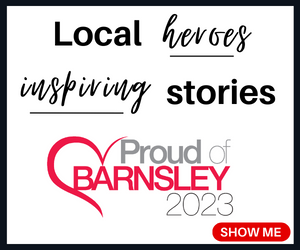 "When we finished I was so ecstatic," he said. "My feet hurt but to me it was all worth it.
"It's really given me a greater appreciation for the hard work of hospice fundraisers and I want to thank them for their continued support."