A FORMER soldier hopes to bring Barnsley residents together by creating a tug-of-war group to help people get fit and have fun.
Bob Harvey, 56, was a member of the Royal Corp of Signals and during his time in the army, he fell in love with the tug-of-war concept.
To many, tug-of-war is something that is only played at children's sports day events, but Bob said he hopes to change that perception and encourage Barnsley residents to get stuck in.
"I have played tug-of-war both in the army and as a civilian and it is actually really strenuous," said Bob, of Longman Road.
"Many people think that it's a game just for kids but I want to show that it can give you a really good work out, as well as being fun too.
"Not only does it work your arm muscles, but your legs and abs get a good working out too - it's really fun so long as you don't mind getting a bit muddy in the process."
Bob hopes to set up a group which will compete against each other in weight categories.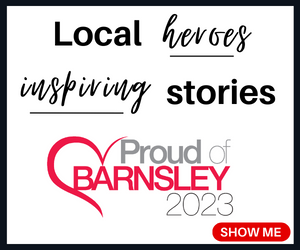 Each team can consist of eight people who will work to pull the rope and move the flag - tied around the centre of the rope - onto their side.
"I wanted to set up this group to encourage people to try something new," added Bob. "I spoke to my grandad who was a miner and he said that the lads from the pit used to play tug-of-war but that it has sort of died out in the town now.
"It's really accessible for anyone of every age and can be played both indoors and outdoors - depending on the British weather of course."
Bob is currently looking for a place to hold the tug-of-war group.
If you are interested, email Bob on bobharvey807@gmx.com.