HEALTH services in Barnsley are 'unlikely' to return to pre-Covid methods of seeing patients face-to-face - amid rising numbers of long-distance appointments.
The pandemic has brought with it a significant increase in ways other than typical face-to-face appointments, with GPs quickly adjusting to telephone and online consultations.
The number of phone appointments has steadily risen since April last year, when they jumped from 18,883 - around 17 per cent of total appointments - to 25,297, a third of the total.
Total numbers of people seeking treatment reached their highest point in more than a year this March, when 95,776 were seen face-to-face and 42,115 over the phone.
In May, the most recent month for which data is available, almost half as many phone appointments as face-to-face ones took place - 33,369 compared to 68,317.
Dr Andrew Mellor, Primary Care Network assistant director and GP, told Tuesday's meeting of Barnsley's overview and scrutiny committee that while GPs prefer seeing patients it's 'very difficult to make guarantees' over how appointments will continue once the pandemic reaches its latter stages.
"We are seeing more and more patients face-to-face, and unfortunately some of them - even though we ask them not to - come with coughs and so on," he said, adding telephone consultations are often less 'efficient' than face-to-face appointments, but he expected them to become more commonplace.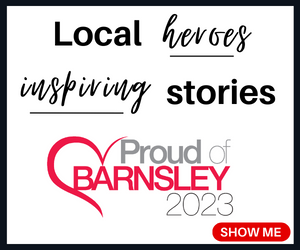 "I've had two patients in the last two weeks who've been diagnosed with Covid, who've been sat a metre away from me because they've not told the truth. It's very difficult for us to make guarantees. I would much rather see patients face-to-face, along with the majority of my colleagues, because it's much easier looking at them.
"Some patients do like phone calls."
March also saw 36,434 people wait more than a week to be seen by their GP - a quarter of all appointments logged in the month.
That figure was the highest in five months, after the backlog increased in September and October - in line with the virus' so-called 'second spike' and preceding the second lockdown - and coincided with an increase in total appointments booked, which were at their highest point since October 2019.
And while overall numbers of appointments have dropped, numbers of patients waiting more than seven days have stayed high - with 33,892 of a total 112,713 in April and 31,879 of 105,968 in May. Patients yet to be seen within 28 days have also risen since March - when they were 3,878 - to 4,712 in May.
There is an understanding this may be due to patients presenting with more complex conditions, having not as readily contacted their GP during the lockdown months.
The majority of people in each month - 44,151 and 42,443 respectively - were seen on the same day as booking.
Lorraine Burnett, director of operations at Barnsley Hospital, said frontline services would likely operate with a 'new model' going forward.
Like GPs, the hospital has offered telephone and video consultations but with limited uptake of the latter, there are likely to be further changes in future.
Despite the easing of restrictions, the hospital will continue to require mask-wearing and social distancing on-site.
"Before the pandemic, we were trying to look at different ways of doing outpatients," added Lorraine.
"It's probably going to be a new model, we're trying to keep the good bits and put back any things that aren't working."
A spokesperson for Barnsley CCG said: "In line with government guidance, the CCG will support health and care settings to continue to maintain appropriate infection prevention and control processes, informed by the latest clinical evidence.
"We are working with local health and care providers to evaluate the way services have adapted in response to Covid-19, and where appropriate, continue to offer a range of different ways for people to access services such as face-to-face, telephone and video consultations.
"This provides more choice for patients, whilst maintaining high quality health and care services that keep our staff and our patients safe."