AMBITIOUS plans to transform a derelict site on the edge of the town centre into a £7m youth zone will be discussed by council bosses next month, it has been revealed.
A plan of action is set to be drawn up on Barnsley Council's long-running ambition to develop the site - which once housed an electricity depot - between Schwabisch Gmund Way, Harborough Hill Road and Mottram Street.
It has been identified as the council's next major project after the completion of its flagship Glass Works scheme later this year, and ruling cabinet members will meet on August 18 to provide an update on its progress having encountered a six-month delay due to the pandemic.
The site, earmarked as the 'Eastern Gateway' in the council's regeneration documents, could also include a multi-storey car park and housing due to it being identified as an attractive location thanks to its close proximity to Barnsley Interchange and the town centre.
OnSide, a firm behind a series of successful youth zones across the country, will be the provider of the proposed scheme, while documents reveal a new group - dubbed Barnsley Youth Zone Charity - will form to oversee its running.
A report said: "A building specifically for young people would diversify the existing town centre's offer, further adding vibrancy to the momentum generated by the Glass Works and Library @ the Lightbox, encouraging more people to visit the town, strengthening the visitor economy.
"Young people under the age of 20 make up 23.1 per cent of the population in Barnsley, and 22.8 per cent of local children are known to be living in poverty with nearly one quarter of neighbourhoods among the most deprived in England.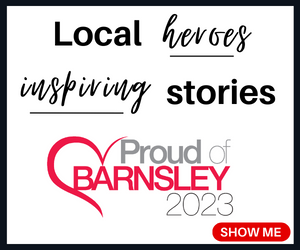 "Nationally, over 600 youth clubs and 139,000 youth service places have closed since 2012, with limited funding left for youth provision.
"The youth zone is an opportunity for the council to invest in a state-of-the-art facility that will demonstrate a commitment to the health, wellbeing and development of all the existing and future generations of young people in the borough."( Coun Tim Cheetham, cabinet spokesman for place, said: "This would be a great addition to Barnsley and become a real community hub for our young people.
"We've made a big step by acquiring the land the youth zone would be built on, and we're in active discussions with OnSide about the project.
"We paused the project for six months while we assessed the financial impact of the coronavirus pandemic on the council, which was the sensible thing to do.
"The youth zone would be a unique offer that can't be replicated for a smaller cost.
"Throughout the planning process of the youth zone development, the public, local charities and businesses will be given the opportunity to review and comment on proposals, and the final plans will be shaped through consultation."