FIVE years ago, Damien Clayton was working as an architect in London and had never cycled more than a few miles, but he is now a professional road rider who is hoping to compete in the biggest events in this country and overseas.
The Cawthorne man, who celebrates his 29th birthday today, had never ridden a bicycle seriously while growing up, instead competing in motorcross, and was working in the capital in 2016 when he started cycling as a hobby.
"It took over my life," said Damien, who estimates he cycled 12,000 miles in Regents Park in his first year of serious cycling.
"I won my first race then just wanted more.
"Within about two years, I won my first UCI race (the Grand Prix des Marbriers in France) then decided to do it full-time and moved back with my parents.
"I have always got being an architect to fall back on. There are a lot of guys in cycling who don't have something like that.
"I can put 100 per cent into cycling for now then go back to the day job.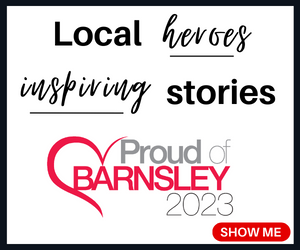 "I am still developing in the sport, learning and getting stronger."
Clayton now races for professional team Canyon DHB Sungod.
He said: "I have already achieved more than what I would be able to.
"I never thought I would win a UCI race or a British Premier Calendar Race.
"Now I just want to compete in the Tour of Britain or Tour of Yorkshire and to make my parents proud.
"I am not sure if the next Tour of Yorkshire will go ahead but stage three was supposed to be rolling out of Barnsley which would be amazing and a career highlight.
"I am very grateful to Simon Holt and Tim Elverson at my team for giving me this opportunity.
"I'd also like to thank Scott Whitelam at Building Plastics Direct and Matt Crisp at Barista for sponsoring me."
Damien was looking forward to competing in the Barnsley Not In The Town Centre Races last week but had to pull out after being hit by a car three days before.
He had stitches to the knee and knuckles and a swollen cheek after a 'really bad hit to the head'.
He said: "I've recovered now. It could have been worse. It has happened loads of times.
"You are so vulnerable on the road and I have noticed driving is getting worse and more impatient during lockdown.
"I was really annoyed that I couldn't compete in the Barnsley event."
Damien admits he wondered if he should continue cycling during the coronavirus crisis.
"The sport at our level is really, really struggling but hopefully it will recover.
"I am quite positive about the sport again now.
"I was fine in the first lockdown, I just got loads of time on the bike.
"But recently it has been very mentally frustrating because we want to get back to racing in Europe and the start date for that keeps being pushed back.
"Because I am quite late into the sport, I did start to question whether I should stop.
"My peak time should have been these last few years but maybe I wasn't ready for it then and I'm in better shape now."
Clayton previously came close to competing in the Tour de France.
"You can only do as good a race as what your team will be chosen for.
"My team is the best British team and they compete in Belgium, France and Holland which suits me a lot more as a rider.
"Last year I got through to the Swift Academy finals to race for a team in the Tour de France.
"I got to the final four out of 160,000 but wasn't chosen. It would obviously be great but I will just see what happens."
Meanwhile, Barnsley Road Club member Phill Tyas broke his PB when he clocked 1-56-07 for 50 miles in the Hartlepool CC time-trial. He finished as second veteran and seventh overall.
Marc Peasegood completed the series win for the Birdwell Wheelers' evening series at the fourth and final of the evening five-mile time trials. The 'sporting' course on the hilly course between Thurgoland and Hoylandswaine drew only a few riders due to the threat of heavy showers which stayed away. Despite coming second with 13-29 to Trevor Mayne's winning 12-46, Peasegood took home the spoils.