BARNSLEY Hospice bosses have apologised for 'letting people down' after its latest inspection report marked the facility as 'inadequate' - despite a difficult 18 months caused by the pandemic.
The hospice was marked as inadequate - the Care Quality Commission's lowest rating - in three out of five categories in the damning report which was published this week.
It comes after a turbulent year for the charity - which relies on public donations to fund day-to-day care.
In March last year it was revealed that the charity was facing losses of up to £2,300 per day, causing a huge cash shortfall for the service.
This, coupled with the furthering effects of the pandemic, have contributed to the outcome of the report according to chief executive, Julie Ferry.
"For the past year we have been firefighting to keep our head above water," she told the Chronicle.
"While we do receive a donation from the NHS, most of our money comes from donations and when the pandemic hit it put us in a precarious position."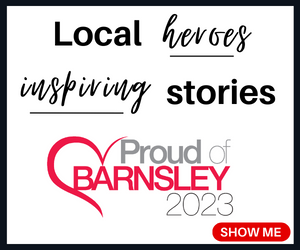 The report found 'the service did not always have systems and processes in place to safely administer and record medicines' use' and inspectors noted that staff lacked critical training which had not been undertaken since 2017, after the last inspection the year before.
It also revealed that incidents such as falls were not always investigated, and that 'staff did not know what incidents to report and how to report them and did not report incidents and near misses in line with policy'.
From January 2020 to March 2021, there were 164 incidents, including 67 patient falls.
However, the report praised the compassionate care that residents received and said that 'staff treated patients with kindness, respected their privacy and dignity, and took account of their individual needs'.
The emotional care provided to grieving families was also praised within the report and positive self-care and mental wellbeing were encouraged.
Following the results of the report, Julie issued an apology to the people of Barnsley and has vowed to make the service better.
"I feel that we have let the people of Barnsley down," she said. "But I want to let residents know that we are working hard to make the changes.
"We have been here for decades, and I hope that these changes will help us to stay here for decades to come.
"Every day we are so blown away by the kindness of residents and fundraisers and I want to ask that people don't give up on us.
"We are looking to the future and we are dedicated to providing the best care possible."
The hospice will work with the CQC to improve services over the next six months, when the service will be assessed again due to its current rating.
Sarah Dronsfield, the CQC's head of inspection, added: "When we inspected Barnsley Hospice, we were not assured that patients were receiving the safe care and treatment they deserve.
"We were concerned to find that only serious incidents were investigated. Recurring incidents, such as falls, were not prevented, or the risk reduced, because staff did not fully investigate them.
"We found that processes for sharing important information were unclear and did not ensure that staff learnt from incidents that took place.
"We have issued three warning notices to Barnsley Hospice to help provide focus upon the areas where improvements must be made.
"We will continue to monitor the service closely and return in the next six months to check on progress.
"The safe care and treatment of people using services is our highest priority and they deserve safe, effective high-quality care.
"We will always take action where appropriate to protect the health and safety of patients."
Barnsley Central MP, Dan Jarvis, said the rating was disappointing.
"Like everyone, I was disappointed by the outcome of Barnsley Hospice's most recent CQC report," he told the Chronicle.
"I know that the hospice's staff and volunteers work incredibly hard to provide the best possible compassionate care to local residents and their families.
"I am in contact with the chief executive - I welcome the fact that she accepts the report in full and is taking robust steps to address the issues that have arisen."