COUNCILLORS have formally voted to approve plans for Royston's development masterplan - despite large-scale protests from residents.
The framework - known as MU5 - will bring 994 homes, a £6m primary school and other community facilities off Lee Lane.
Residents have campaigned and protested against the plans following concerns about increased congestion, loss of greenspace and knock-on impacts on wildlife.
Darton East's Coun Steve Hunt voted against the formal adoption yesterday and claimed a lot of circumstances have changed since the MU5 plans were finalised in 2019.
He said: "The development will put more pressure on Turnpike crossroads, Parrot Road and Staincross Common.
"The roads that are already at breaking point will intensify further.
"The framework does address this but what if the phase comes through in a different order? What will that do to Darton East?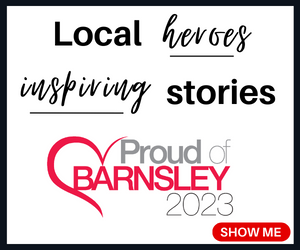 "Connecting with nature is good for our mental health, this has never been clearer than in this pandemic.
"Roughly 750 Royston residents signed a petition but this appears to have been dismissed as the land had already been allocated in the council's local plan development blueprint.
"Who will speak up for these residents?"
Councillors approving the formal adoption told those opposed that the development would have been passed to the Secretary of State if they did not do so.
Coun Hannah Kitching, who originally voted for the development, also voted against yesterday's approval.
She said: "For some reason the council has failed to engage with residents on the local plan.
"They don't realise what is happening until the documents land on their doorstep.
"When they express their concerns they feel they aren't listened to - knowing what I know now, I would go back and vote against Hoyland's development, too."
Following the consultation period, changes were made to the development plans according to concerns raised by the public.
Leader of the council, Sir Steve Houghton, refuted claims that residents hadn't been sufficiently consulted.
He said: "To suggest the consultation process wasn't followed simply isn't true.
"If the entire local plan is carried out, green space in Barnsley will reduce from 77 per cent to 75 per cent, meaning only between one per cent and two per cent will be lost because there are green areas included in the development sites.
"I don't respect those who go out and tell people we are taking green spaces away., and I do not respect those who exploit it for political purposes."