A BOXING gym in Cudworth has started a new course to support the mental health of local young people.
Hard Knocks Boxing Gym is home to the new project - Youth Boxing Fundamentals - which has been set up by head coach Chris Shimwell who has had personal experience of mental health struggles.
Chris said: "Knowing what it's like to struggle with mental health in the past and working myself in this area for over 25 years, I have gained a lot of knowledge and experience within the fields of mindfullness and breathwork practices.
"It's given me the understanding that we can work on ourselves and that we have the ability to be more fit and healthy."
After working with Barnsley Council and Yorkshire Development, the club say it became apparent that mental illness of young people in the area has risen in recent years and so the coach decided to use his knowledge and design the course.
The course is 12 weeks long and is designed to focus on the strength of mind and performance of young people, not just in boxing but in all elements of their lives.
Chris is a trained emotional intelligence certified coach and has also trained in sports mindfulness, performance and enhancement.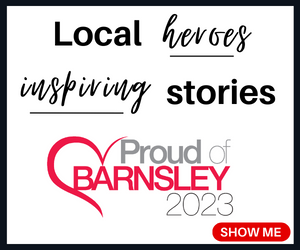 Chris added: "We realise that not all youngsters struggle with metal health.
"However this course can give participants the know how and skills not only to cope mentally when challenges arise, but it also shows them how to get the best out of themselves using mind strength and performance practices."