DEMOLITION works began this week as part of the restoration of an historic Barnsley street which will be a key gateway into the town centre's £200m Glass Works regeneration.
The former Woody's chip shop, which the council purchased in October 2019, is being demolished so that vehicles are able to access the Glass Works site easier.
Buildings in the Old Town conservation area - specifically along the west side of Eldon Street - will benefit from the £4m funding, which is set to be used to refurbish the street as work on the multi-million pound town centre regeneration project nears completion.
Barnsley Council's cabinet members met last year to approve a £1.968m grant from Historic England to help the improvements - and the council subsequently matched the funding with £2m.
The demolition of the building, which is at the junction of Eldon Street and Midland Street, is the first step in the upcoming developments of Eldon Street.
Once the Glass Works is complete, delivery vehicles are expected to use the widened junction on Midland Street to access the site without having to pass through the new public square.
Sir Steve Houghton, leader of Barnsley Council, told the Chronicle in February that the area is often the first visitors see of the town centre.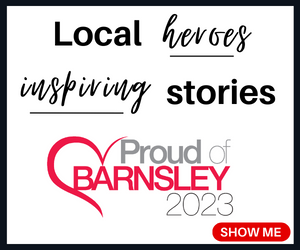 "The money will enable us to make some real improvements on Eldon Street," he added.
"It's an important route as the street cuts through the town centre on the way to the Glass Works.
"It will be given a much-needed facelift, bringing our town centre's past and future together, helping to create a welcoming environment for visitors, shoppers and workers."