ONE area of Barnsley saw more than double the amount of expected deaths during the first wave of the coronavirus pandemic - while several recorded figures that were lower than anticipated.
According to new figures released by the Office for National Statistics (ONS), between March and July last year Mapplewell and Staincross registered 47 excess deaths - 111.9 per cent higher than expected based on the average from 2015 to 2019.
Excess deaths typically peak during the winter months owing to harsher weather and illness, but during the 15-month period since the start of the pandemic, numbers across the borough have risen broadly in line with the virus' two peaks in April and November.
These are deaths that have occurred on top of the number of deaths expected over a given time period, with figures measured to inform public policy and healthcare provision.
Therefore, while not all deaths directly caused by the virus, they show the impact Covid has had on the borough - as some may have been indirectly caused by pressures on healthcare and other factors.
The new ONS report breaks down excess deaths by middle-layer super output area (MSOA) - which shows effects on individual towns and villages.
According to the report, excess deaths are the 'clearest way to compare the likely impact of the pandemic over time' as a substantial number of deaths were attributed to non-Covid causes early in the pandemic - when diagnosis was less likely.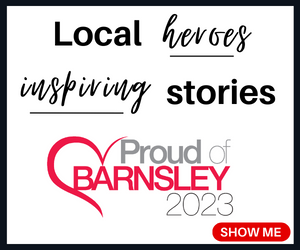 Mapplewell and Staincross had 23 and 17 excess deaths in April and May last year respectively - 11 of which, in each month, were registered as due to Covid.
Cudworth also saw twice as many deaths from March to July than the average, with 20 excess deaths logged.
Numbers of excess deaths between September and March remained at a similar level, but with average rates already higher over the winter months percentage differences were less extreme.
Ardsley and Stairfoot recorded the highest number of excess deaths over the period with 33 - three-quarters higher than the average.
Bolton-upon-Dearne also saw 31 excess deaths - just under two-thirds higher than the average.
Between March and July last year, three areas - Royston East and Carlton, Athersley, and Barnsley town centre - recorded lower-than-average rates of excess death.
Between September and March, Hoyland, Ingbirchworth and Thurnscoe saw rates lower than the average.
Royston East and Carlton, and Ingbirchworth, were more than ten per cent lower in each respective period.
Public health boss Julia Burrows said: "More Barnsley people have sadly died this year than we'd expect in a usual year.
"This has been the case locally and nationally and has certainly largely been due to Covid-19.
"Before we had the widespread vaccination programme, whenever we saw a spike in Covid-19 infections we also saw the number people dying rise too.
"The only thing protecting us from that now, beyond the general 'hands, face, space' guidance, is the vaccine.
"That helps in three ways - protecting us as individuals from infection and severe disease, protecting others by reducing our ability to spread the disease, and reducing how long the pandemic lasts by getting good enough vaccine coverage to suppress the virus and lessen its ability to mutate."