Obbi Oulare's father scored a famous goal at Cardiff City when he was playing in England, and the forward is hoping to start a successful stint with Barnsley tomorrow in the Welsh capital.
Souleymane Oulare played for Stoke City in the early 2000s, scoring a dramatic winner for them over Cardiff at Ninian Park in the Division Two play-offs.
His son Obbi would often visit him in Stoke then had a spell in England with Watford before returning with Barnsley who visit the Cardiff City Stadium tomorrow. Oulare, who signed from Standard Liege last week, told the Chronicle: "He has been a big influence. We play the same position. He went to almost all my games when I was younger.
"I remember going to Stoke when I was on holiday from school and going to the Brittania Stadium. I was very young but I have the pictures in my head.
"I don't remember the goal against Cardiff but I have seen it on YouTube.
"I know he did well against them.
"He is really happy for me because all my family were a bit sad about how everything happened at Watford. I was a child at Watford and now I am a man. I really believe this time I will be ready."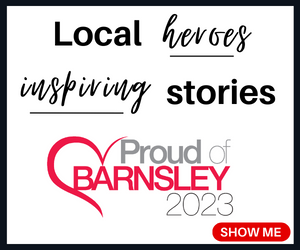 Asked to describe himself as a player, the six foot four Oulare told the Chronicle: "I am more of a targetman striker.
"I have a strong shot, I am powerful and good in the air.
"I think I can do well in the Championship and I can't wait to get started."
He added: "The first months will be a bit hard because I have to get in shape but after a couple of months I will be fit enough to do more."
Oulare has been joined at Barnsley by his former Belgium under 21s team-mate Aaron Leya Iseka.
"I played against him and also with him for the under 21s.
"He is a good player who is skillful and a good finisher. I am really happy that he is here because he can help us to achieve our goals.
"When I arrived at the club, no one was speaking Flemish or French and I didn't know anyone. I am here with my wife which helps me.
"But it will help me and Aaron that we know each other. We can adapt quicker. But the group is really nice and they help us a lot."
Oulare almost signed for Barnsley in January then followed their progress as they reached the Championship play-offs and lost to Swansea City.
He said: "I could have already come here but I had some family issues and I was injured. As soon as they contacted me again in May I said: 'OK let's do it.' I have been following them, watching their games and supporting them.
"I jumped off the sofa sometimes for them last season."
Oulare is hoping for another tilt at the Premier League.
"We have to be ambitious. It would be amazing to get to the Premier League for the second time. That is what I personally want and I think it's the same for the lads."
Oulare is one of the oldest players at the club aged 25.
"It is different. I have always been the youngest. Even when I was 23 I had to take the balls in after training, now I am the fifth or sixth oldest. But I just want to help the team. I have always been a leader. I have been playing since I was 18 or 19."
Oulare signed for Watford as a teenager but only played twice in the Premier League and was loaned out four times.
"It was hard because I didn't play. I learned what I had to be like on and off the pitch. I trained with very good players. In the end, it really helped me."