BRAD Collins says Barnsley's players have undergone a 'complete change-around in mentality' from when he arrived at Oakwell in the summer of 2019.
The goalkeeper signed for the Reds after their promotion to the Championship and his first two seasons saw them survive the drop to League One on the final day then miss out on promotion to the Premier League in the play-offs.
Collins told the Chronicle: "If you look back to when I first came to this club, it's been a complete changearound in mentality for all the players at the club. We have grown up a hell of a lot. We go to places like Cardiff not fearing anyone, believing we can win. It's tremendous to be a part of this squad."
Collins saved a penalty in injury-time as Barnsley won 1-0 at home to Coventry City on Saturday then his name was sung by the Reds fans who returned to Oakwell with restrictions for the first time in almost 18 months.
"It was very special. I will remember that day for the rest of my life.
"It's been a very tough period for everyone and I am really, really happy that everyone was back and happy."
Collins got down to his right to save the penalty hit by Viktor Gyokeres.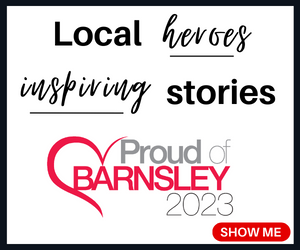 "I didn't watch anything on penalties at all in the build-up. I don't like to because you over-think things sometimes. I just thought it was the 92nd minute and he's right-footed and he would like to go for his favoured side. It wasn't a great pen but I got down low and saved it."