ROMAL Palmer has thanked Barnsley fans for the standing ovation he received on Saturday and hopes they are beginning to see everything he has to offer the team.
The Reds' 1-0 win over Coventry City was the first time they played at Oakwell without a cap on attendance for almost 18 months, and the first time Palmer had ever done so.
He assisted the goal and impressed the crowd who applauded him as he walked past the three home stands having been substituted after an hour. The 22-year-old midfielder told the Chronicle: "It gives me goosebumps to think about it. I wasn't expecting that kind of response. I was thinking: 'I used to sit in the corners of these stands as a ball boy and now I am getting this applause.' It was surreal and a really special moment. I appreciate the fans for it."
Palmer has started all three league games so far this season, after making himself a regular in the side in the second half of the last campaign.
He signed a new deal last year but it is due to expire at the end of the current season. Outgoing chief executive Dane Murphy said earlier in the summer that the Reds were keen to keep Palmer for longer.
"I am just focusing on football and letting my agent deal with that.
"I love being here at Barnsley and I have had a lot of opportunities here."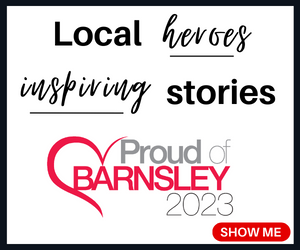 Palmer, who turns 23 next month, is the oldest of Barnsley's central midfielders. He said: "It's a bit weird being the oldest in that position. I don't feel old at all but I am the senior player. Even in training, when it's olds versus young, I am on the old side. But I am ready for the responsibility.
"They are very talented young players. It does seem to work with the way we are trying to play.
"We can build up in possession and create chances."
Palmer was used mainly as a holding midfielder last season by Valerien Ismael but has been given freedom to get forward more this season under Markus Schopp, coming close to his first Oakwell goal in Tuesday's 1-0 loss to Luton Town.
"There was a question mark over what kind of player I was. No one had seen my attacking ability. I have shown glimpses, with the assist at the weekend. I still have a lot more to give. Hopefully the fans have seen what I am capable of doing."
Tomorrow, Barnsley visit QPR where Palmer made his professional debut in June last year. He said: "It was a great day and a great win and hopefully we can do the same again. I got a lot of confidence from that day. I wasn't nervous, just excited and proud. It was the start of me integrating into the first team."