BARNSLEY'S search for new players is likely to go down to the final days or even hours of the summer transfer window.
With four days remaining until the end of the transfer window, the Reds are set to work over the Bank Holiday weekend with the aim of lining up two new recruits before the deadline of 11pm on Tuesday. Barnsley have been looking for a left wing-back and a central midfielder for most of the window.
Head coach Markus Schopp told the Chronicle: "Each coach wants to have his team as soon as possible but it doesn't work out like that very often, especially for smaller clubs.
"We have to wait for the right moment to make the right moves.
"I am pretty sure something will happen in the last days.
"We have a game on Saturday so I am pretty sure nothing will happen before then, then we are on international break. It doesn't matter when it happens as long as it happens."
He added: "We will find very interesting pieces to add to the picture."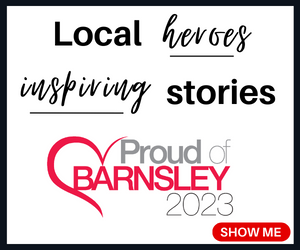 Co-owner Paul Conway told the Chronicle: "We're not selling anybody. The goal is ti be in someone who improves the squad. We hope to get it done but it's a tricky market. It could be two players but it's better odds that it's one."
Barnsley are thought to have approached Norwegian club Viking for New Zealand international midfielder Joe Bell but the 22-year-old is understood to be wanted by several other clubs with reports suggesting £2million is the asking price.
The Reds are reported to have had a £500,000 bid rejected for Bell who played with last season's star Daryl Dike while at the University of Virginia in the USA.
Schopp said: "A lot of names are going around right now. It's not the moment to talk about individual players. We know him, he's a good player and so are a couple of other guys."
Sheffield United left-back Max Lowe has been linked with a move to Oakwell and the Chronicle understands he is someone the Reds have been tracking.
But Nottingham Forest appear to be ahead in the race to sign the former Derby County man.
Any new signings are likely to be permanent, but the Reds have not ruled loans out. Barnsley have barely loaned any players in the last four seasons, with Kilian Ludewig and Matty James being the only recent exceptions.
Schopp said: "I guess the strategy stays the same, but if we have the chance to get a really talented player on loan, I wouldn't exclude this."
As for players leaving, there were understood to have been no bids for any of Barnsley's star men as of yesterday.
The Reds are determined to hold onto the likes of Michal Helik, Callum Styles and Cauley Woodrow, who are all contracted until at least 2023 and Barnsley want £5million or more which is unlikely to be offered this window.
Schopp said he was confident they would all stay and told the Chronicle: "I hope that, in the last couple of days, no one is on the exit list from the club.
"It is about keeping players and adding players to reach our goals. I know the club is doing a really good job and they want to find the right players."
Ben Williams is the only natural left wing-back at the club but, after missing all of last season due to a knee injury, Schopp does not feel the 22-year-old is ready to play 90 minutes twice a week. He has been left out of the last two games with Callum Styles returning to the left-sided role he held last season after hoping to play as a central midfielder.
Jordan Williams, who has been struggling with an injury, and Clarke Oduor have filled in on the left this season but it is not the natural position for either of them.
As for central midfielders, Schopp has praised the talents of his current players in that position who are Styles, summer signing Josh Benson, Romal Palmer, and Herbie Kane while Jasper Moon and Aapo Halme have also featured there despite being centre-backs.
All of those players are 23 or younger.
The head coach would like to bring in another more experienced player in that area, to help replace former captain Alex Mowatt who followed Schopp's predecessor Valerien Ismael to West Bromwich Albion earlier in the summer.
The Reds are keen to move Isaac Christie-Davies on before the deadline.
The 23-year-old midfielder, who signed a three-year contract after leaving Liverpool last year, is yet to make his debut for the Reds and has been training with the under 23s after Schopp decided he would not feature in the first team.
Other players on the fringes of the squad include Victor Adeboyejo and George Miller.
Asked whether players who are not playing could leave, Schopp said: "We are talking about it but we will have to see with the injuries.
"We have a couple of players who have a big need of playing time. If this is not possible here, it is important that they find solutions.
"This is normal I guess."
So far in this window, the Reds brought in Devante Cole in June then – after Schopp replaced Valerien Ismael – they recruited three signings in a week in late July with the arrivals of Benson and Belgians Aaron Leya Iseka and Obbi Oulare. They allowed Austrians Marcel Ritzmaier and Michael Sollbauer to join German clubs while Conor Chaplin was sold to Ipswich Town and Elliot Simoes to 'sister club' AS Nancy.
They have also loaned six players to another club owned by the Reds' owners, Danish second tier outfit Esbjerg, while Luke Thomas and Jack Aitchison have been loaned to League Two clubs Bristol Rovers and Forest Green Rovers respectively.